Seven and Six Cosmetics
Luxury Bath Bomb Gift Set - Make Space to Dream
Sale price Price £39.99 Regular price £33.75
Everyone needs a little space sometimes so why not lay back and relax with this Space inspired Relaxation Spa Gift Set. Perfect for a super woman who is completely out of this world and needs to relax; this quirky space inspired pamper set is the perfect gift to leave you feeling ready to take on any challenge!
Packed full of bath gifts including a Space Mask, Moon Soap and Cosmic Comets (miniature bath bombs), this set is sure to leave you feeling nourished and relaxed. All our products are handmade using natural ingredients to nourish, cleanse and restore skin to its natural beauty because everyone needs a little time to dream.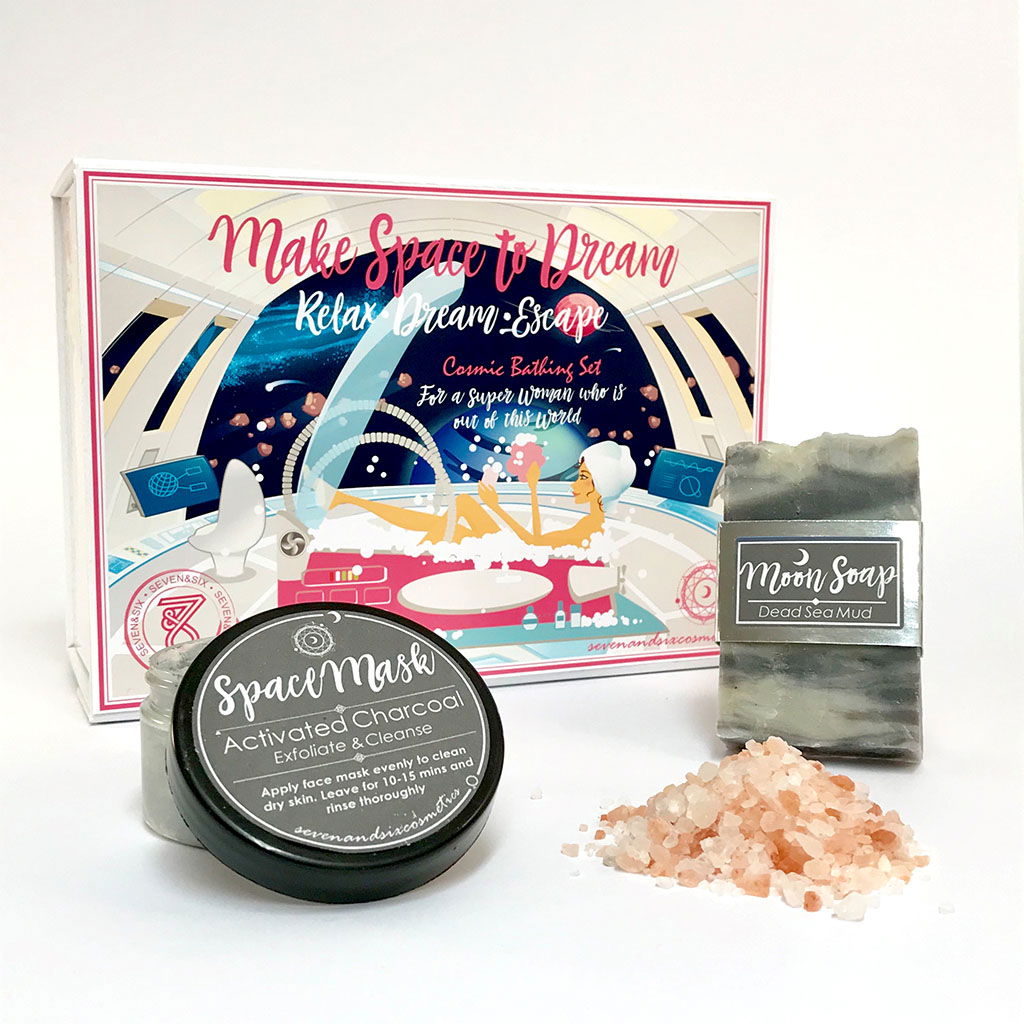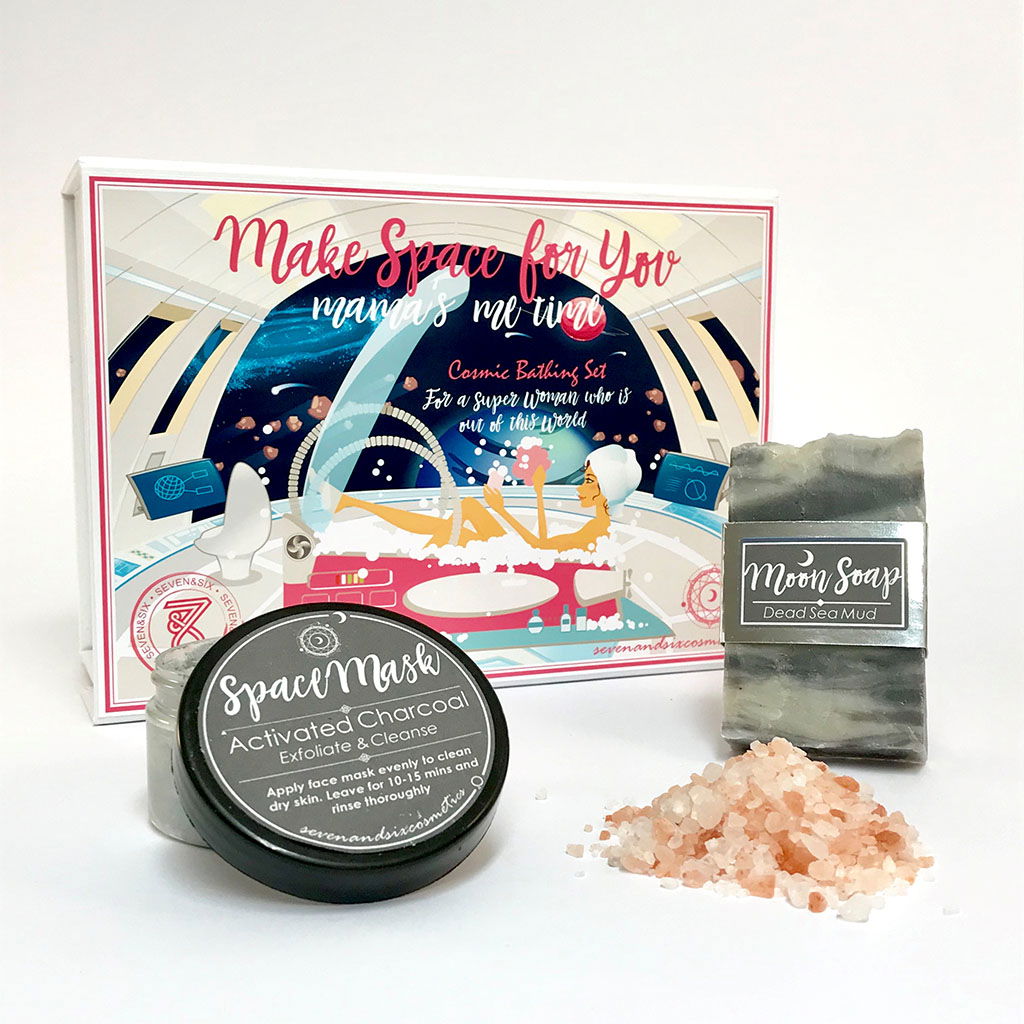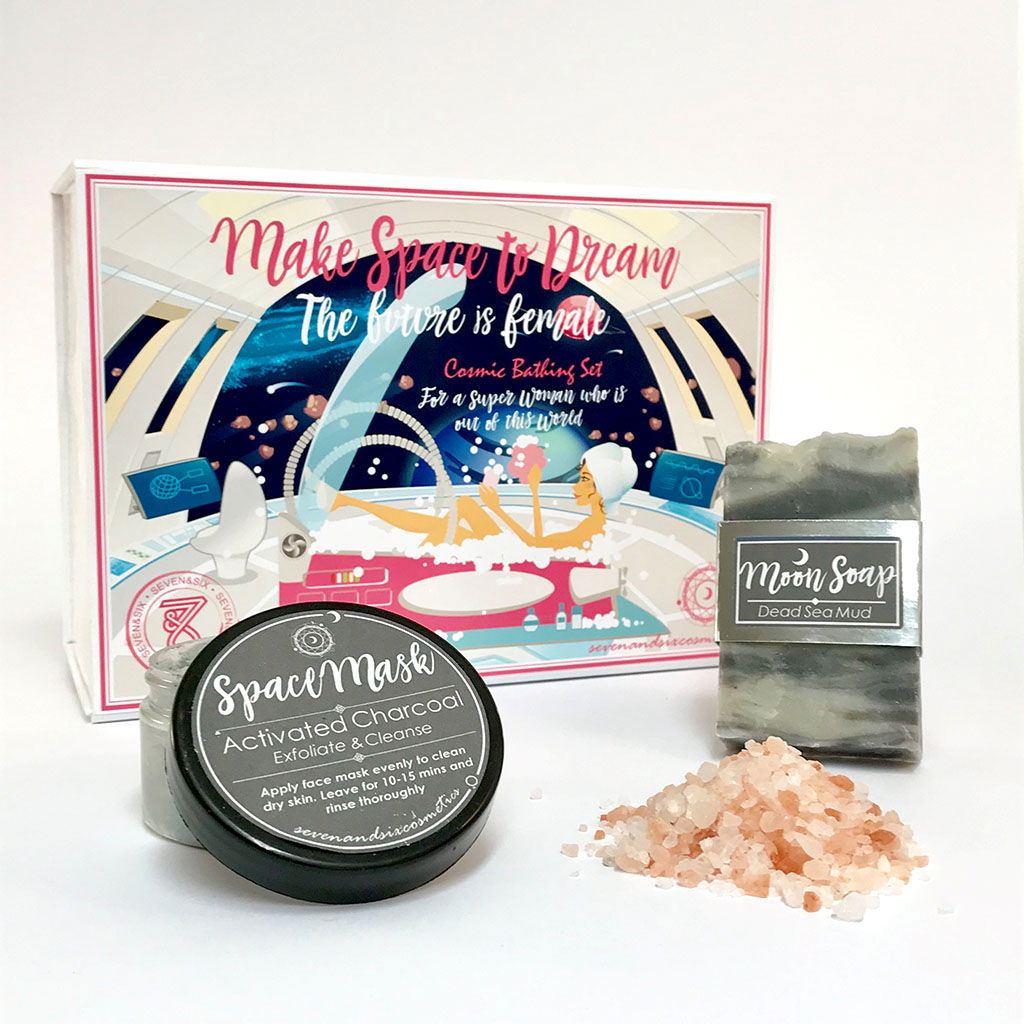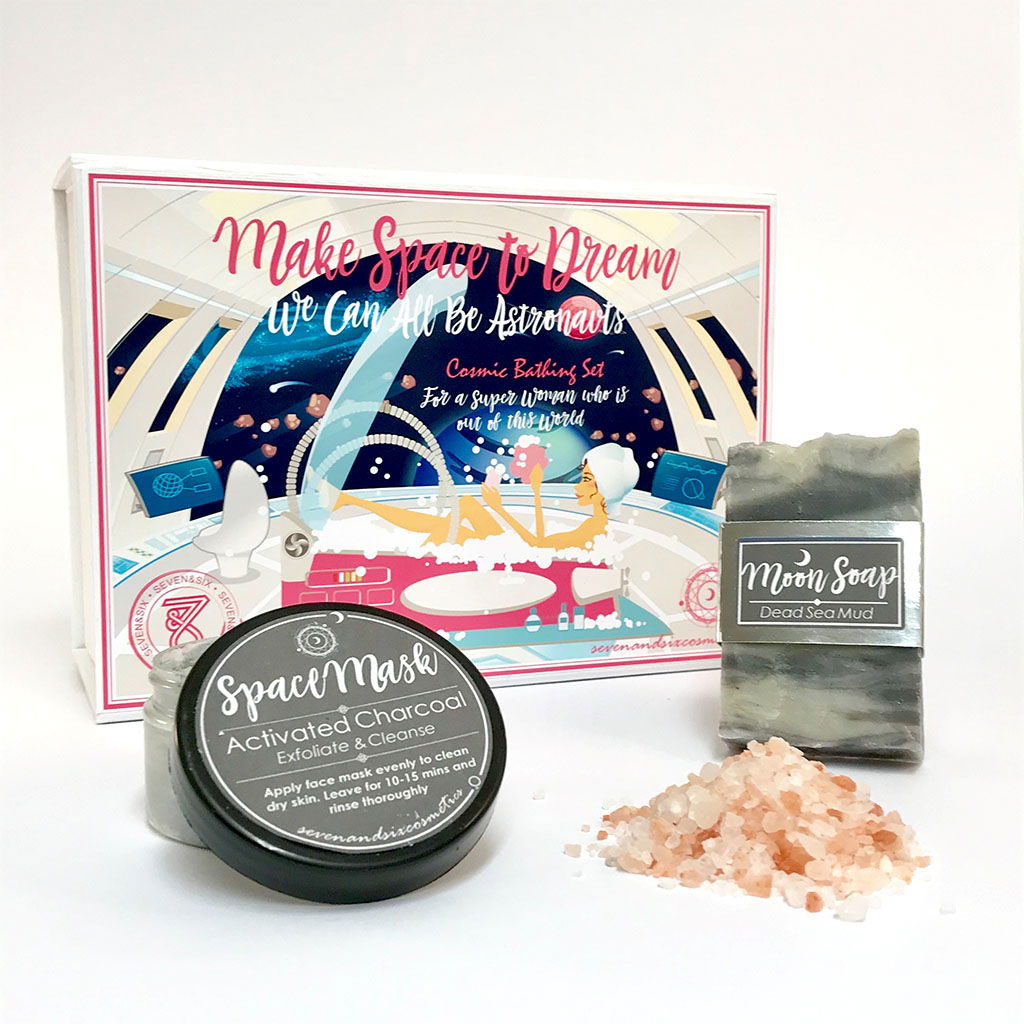 Each Gift Set Includes:
1 x Star Fizzer - Extra Large Bath Bomb
This super fizzing bath bomb is packed with shea butter to moisturise and relax your skin.


1 x Moon Soap
Our dead Sea mud artisan soap is packed with dead sea silt to exfoliate skin and leave you feeling nourished.


3 x Cosmic Comets
Our miniature bath bombs are as fizzy and exciting as a cosmic comet and make this set last even longer.


1 x Star Dust
Sprinkle two scoops of Himalayan salt crystals into your bath for a natural relaxing bath to soothe aching muscles and rejuvenate your skin.


1 x Space Mask


This activated charcoal face mask detoxes and draws out impurities to allow you a complete spa experience.


1 x Star Charm and Bracelet


100% Indian Cotton Luxury Face & Hand Towel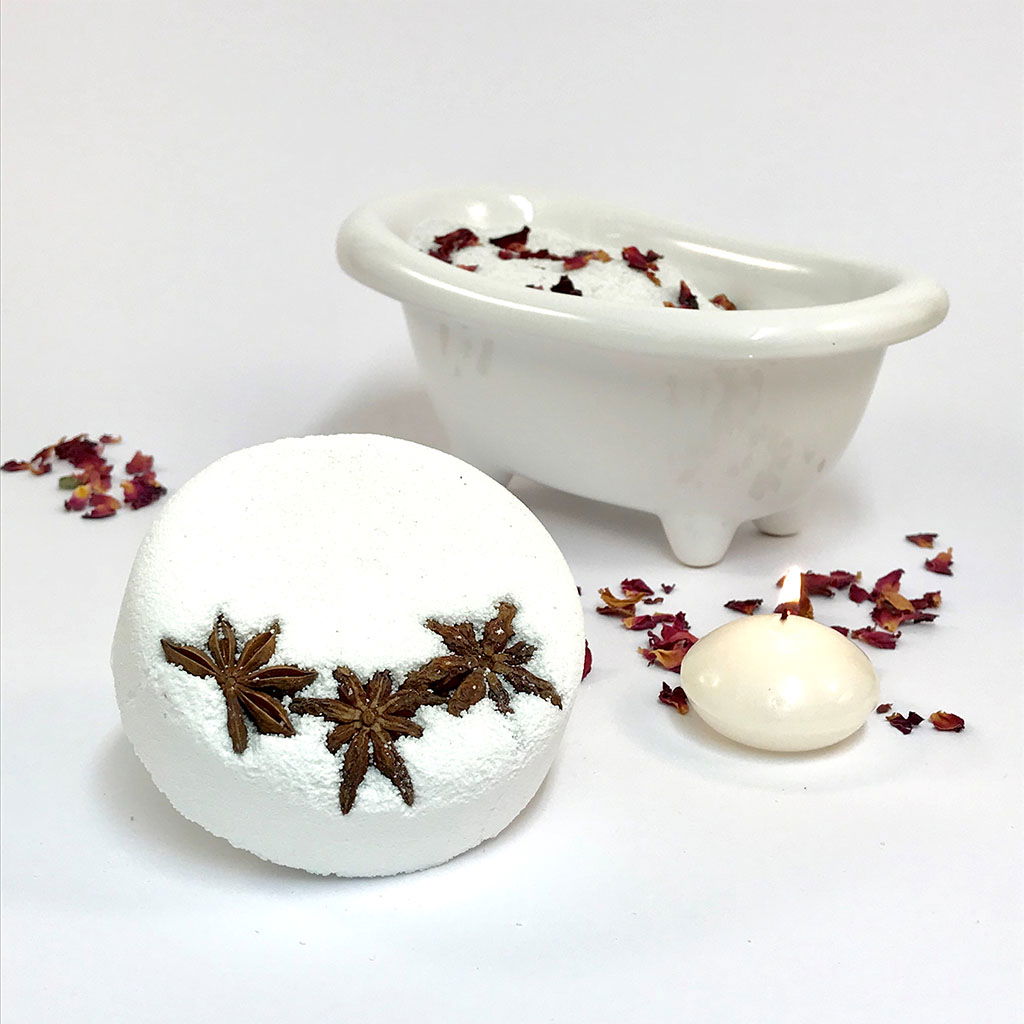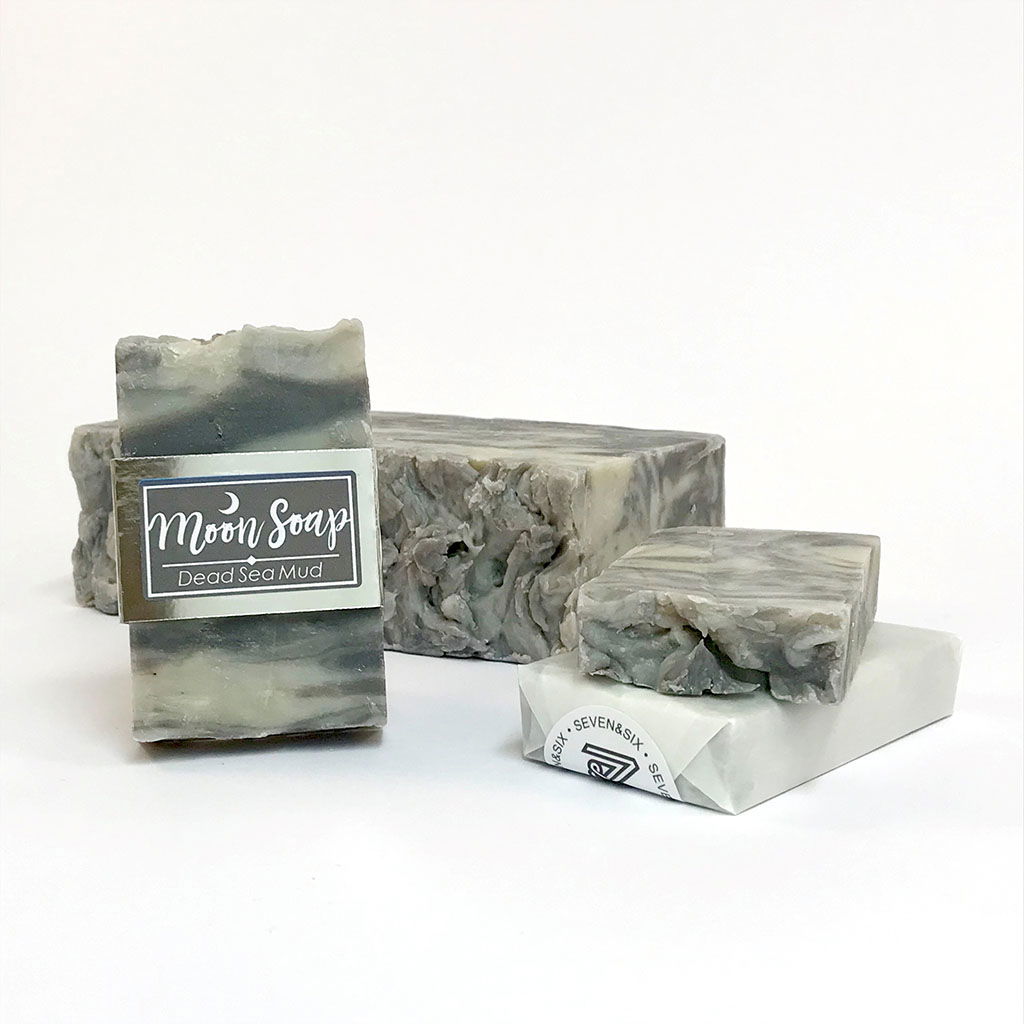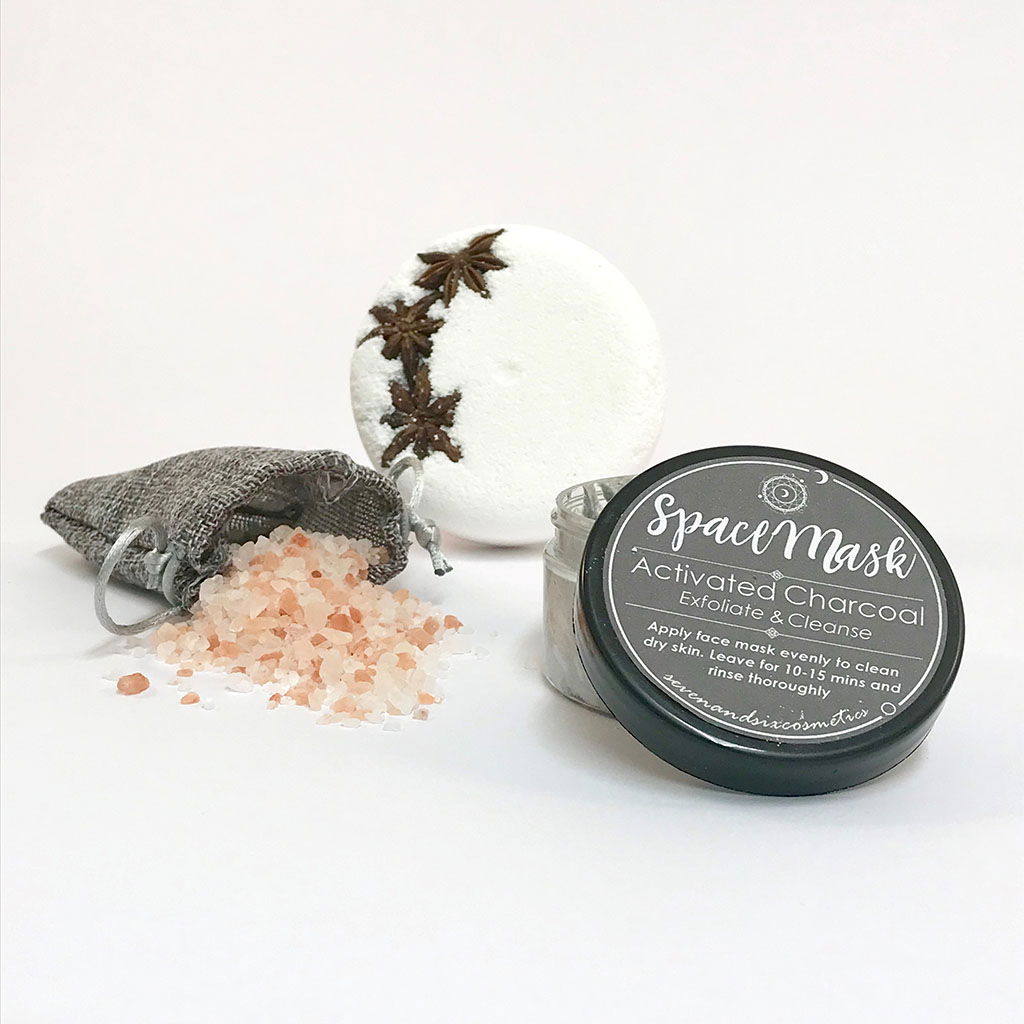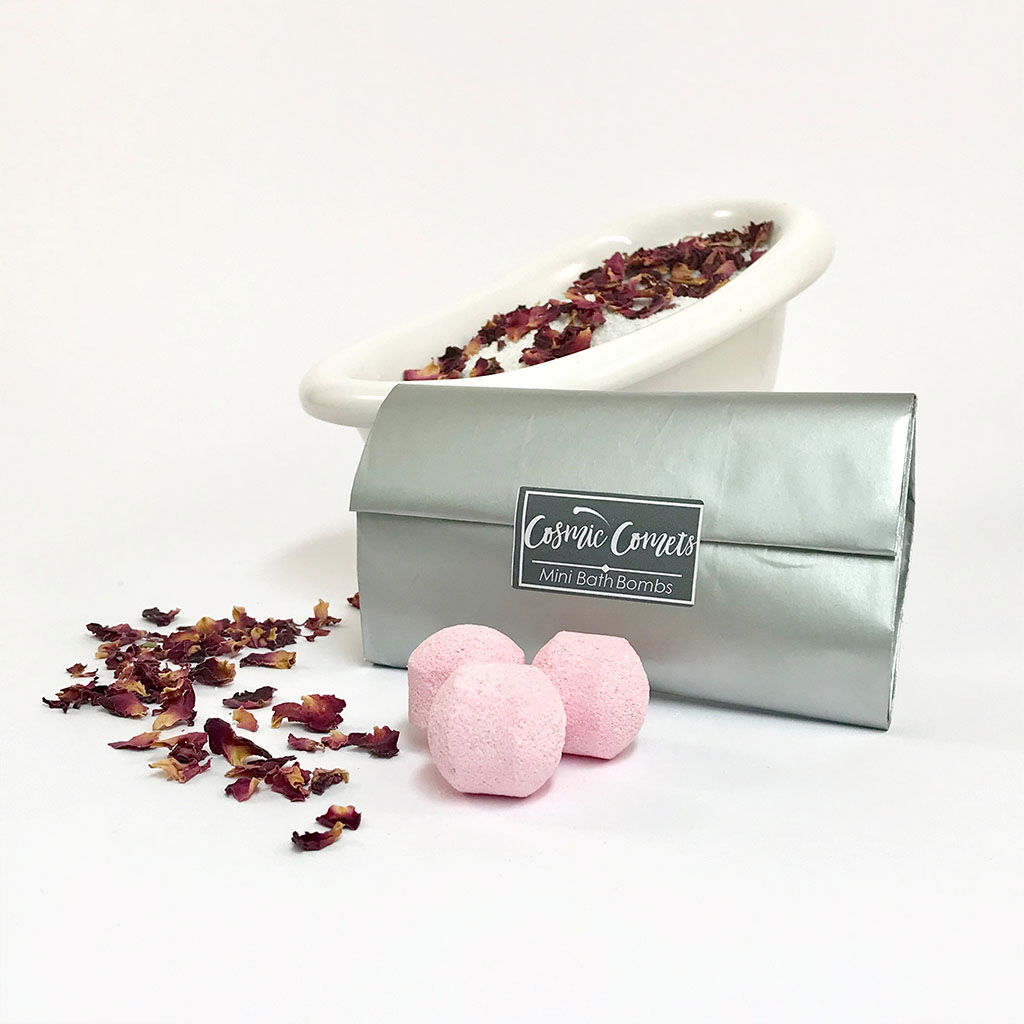 PLUS a FREE Charm Wish Bracelet With Every Set!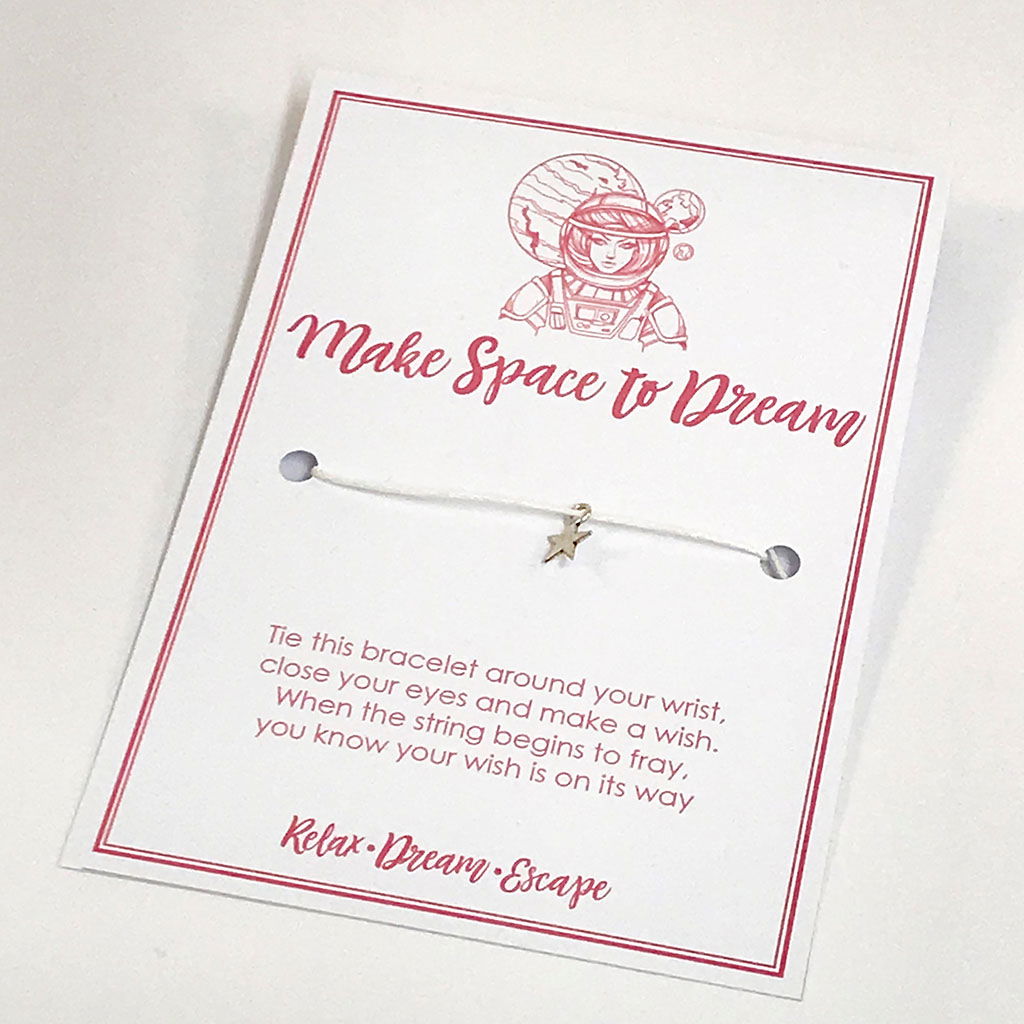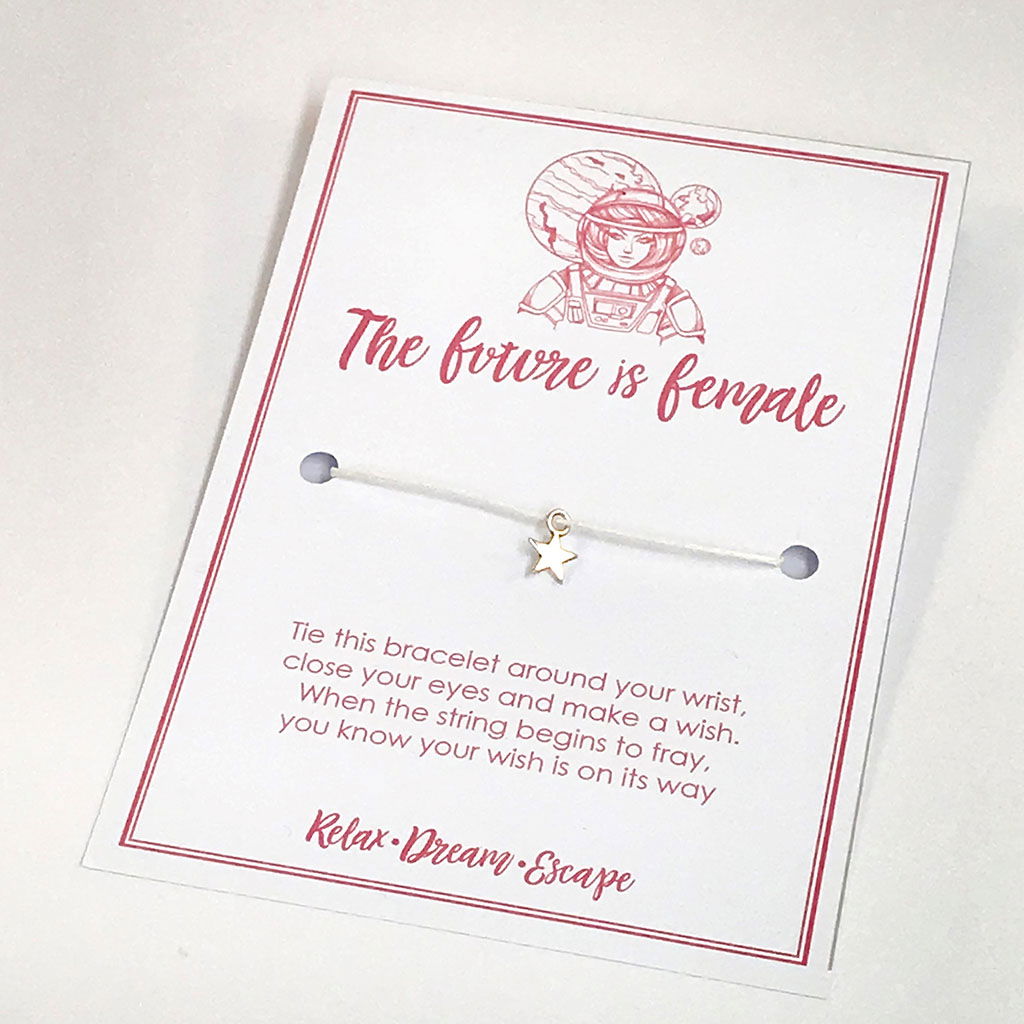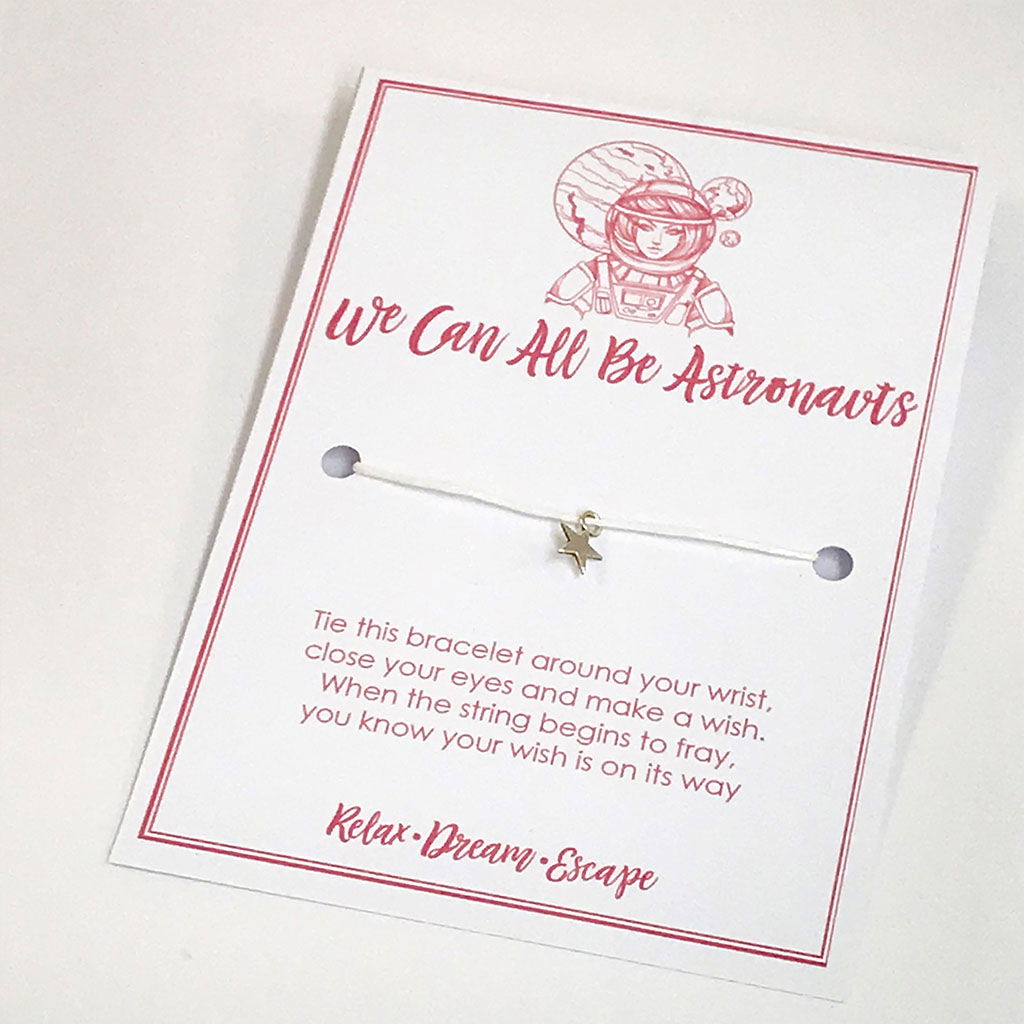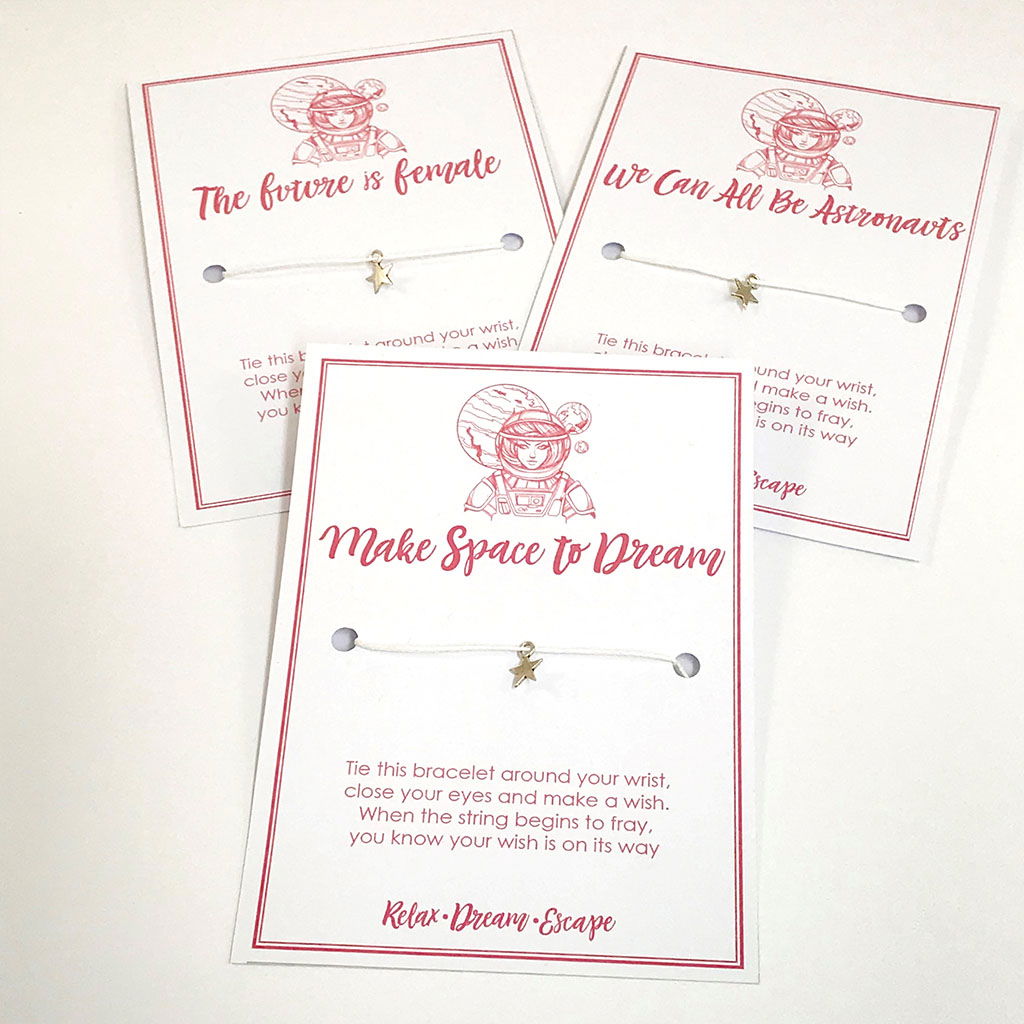 Beautiful Box for all your Keepsakes
All our products are lovingly put together, wrapped by hand
and beautifully presented to make their recipient feel truly special. Each gift
box is unique and beautifully designed so it can be re-used to cherish all your
keepsakes.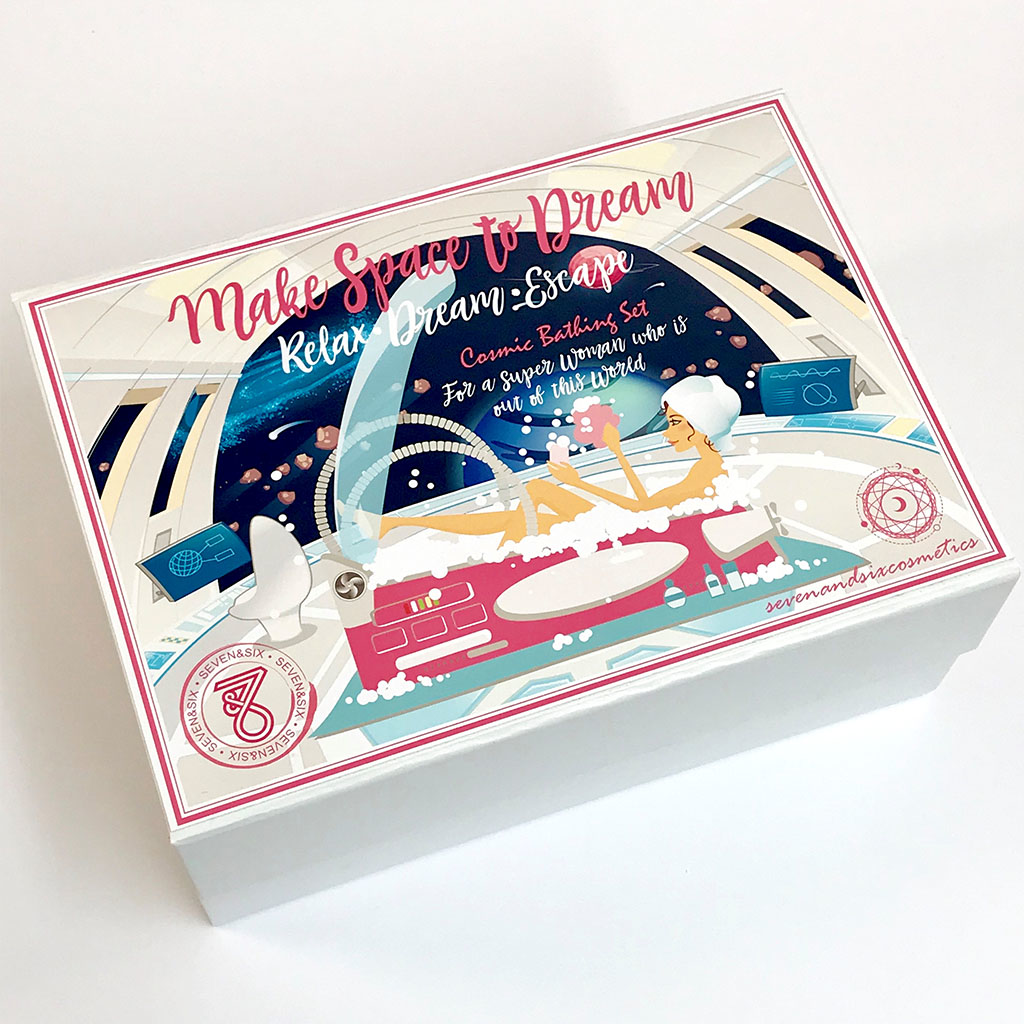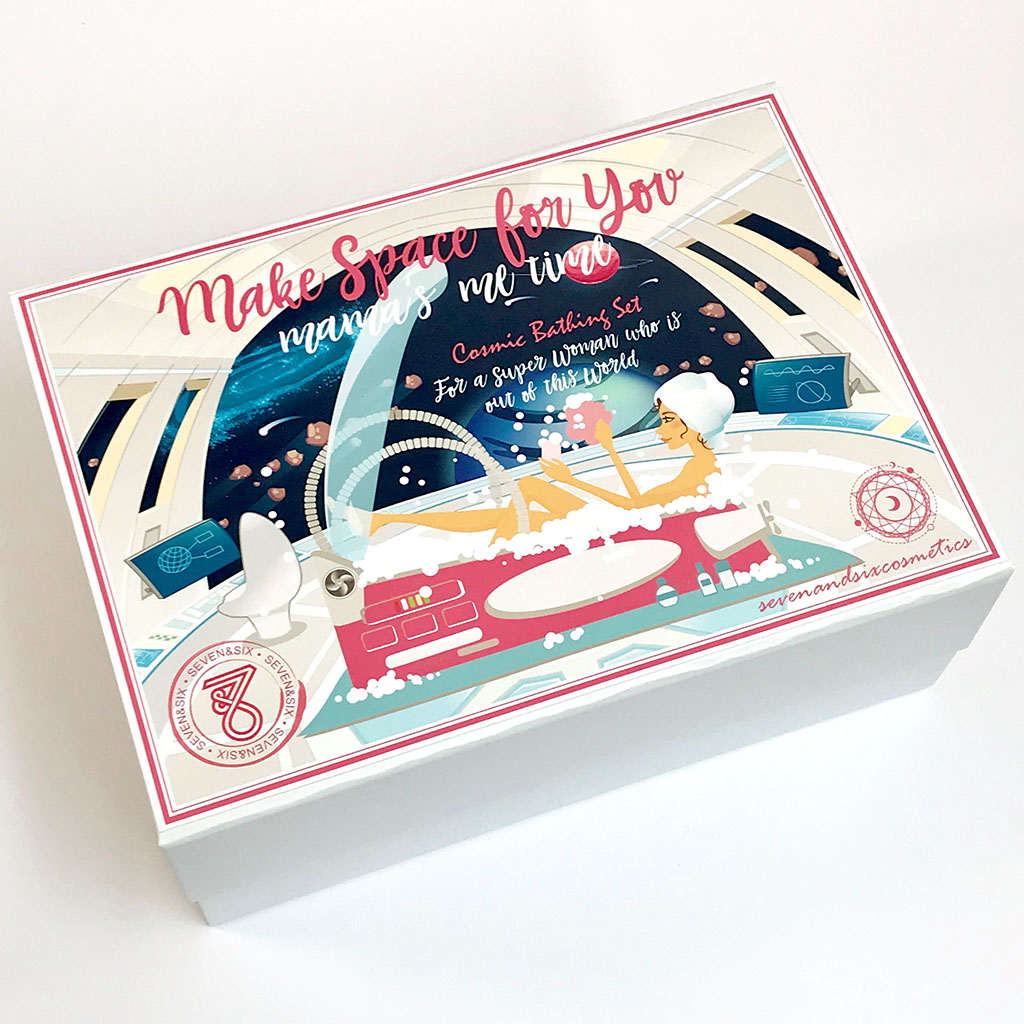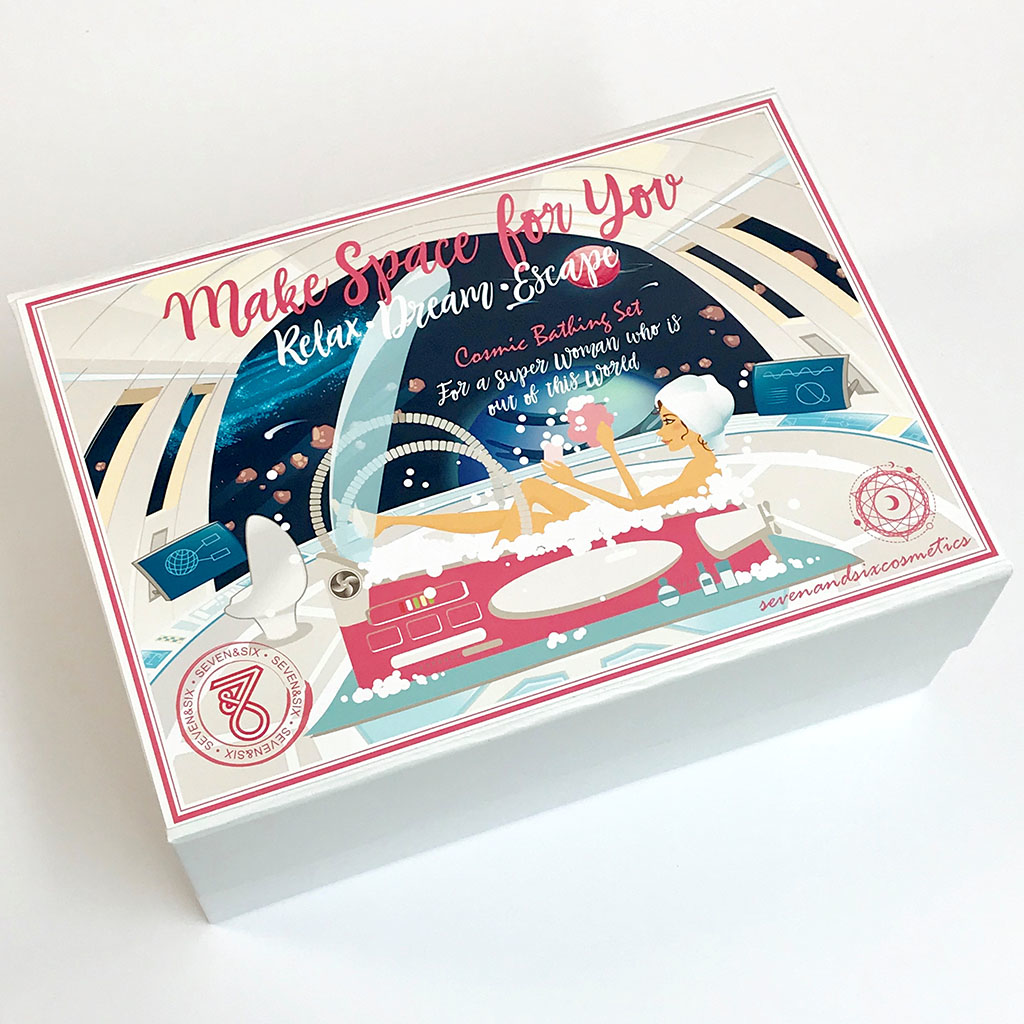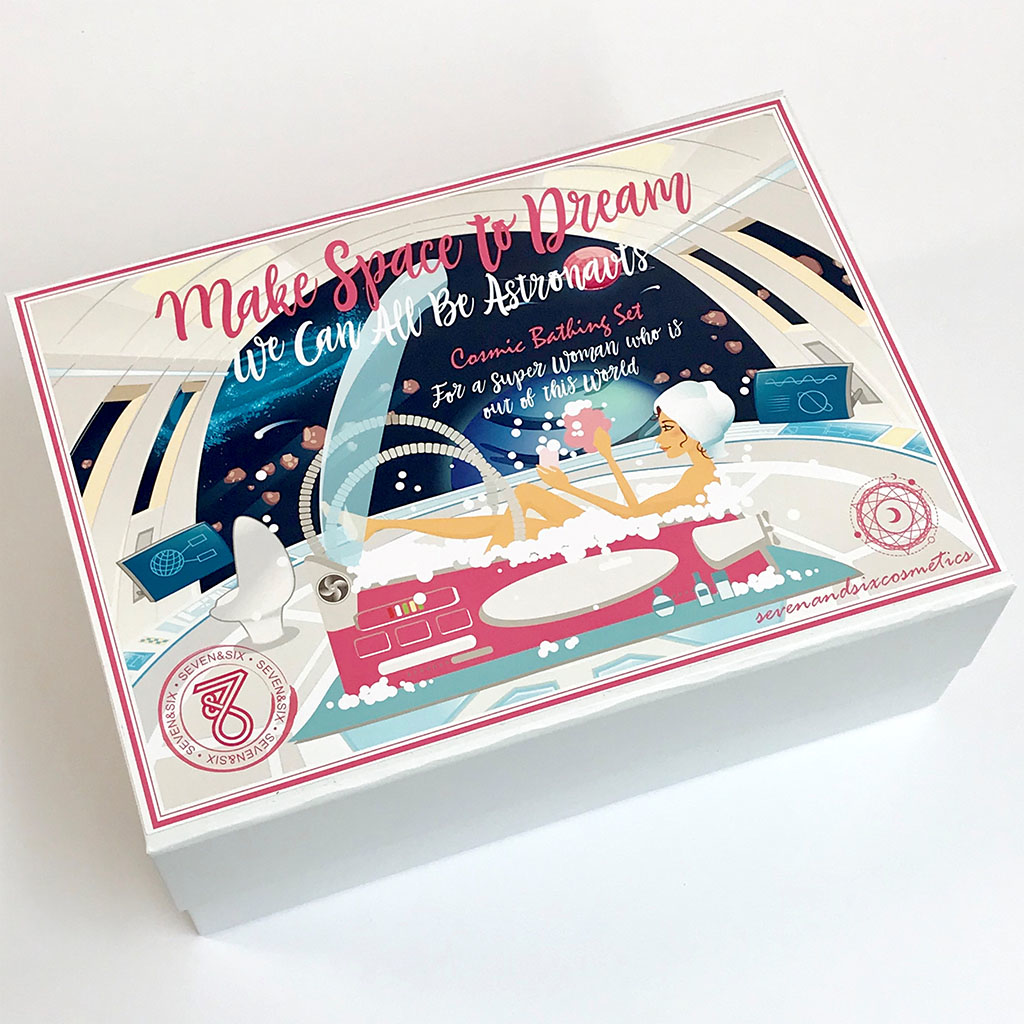 Get Yours Today! While Stocks Last!
Chose your style and leave your Personalised Message in the 'Personalised Message' section on checkout.


SHIPPING:


All our gift sets are handmade to order in the U.K and dispatched within approx
2-3 Working days


We send all our parcels by Royal Mail and the approximate delivery time is:


U.K 1st Class: 1-2 Working Days


U.K 2nd Class: 2-3 Working Days


E.U: 5-7 Working Days


U.S.A: 4-10 Working Days


If you have any questions please do not hesitate to contact us!


info.spellboundbeauty@gmail.com
Or call us on: +44 1548 529 658



Order Now!