Seven and Six Cosmetics
Witchcraft and Wizardry Personalised 35 Piece Spellbound Eyeshadow Palette
Sale price Price £49.99 Regular price
Order your Spellbound Eyeshadow Palette now for NEXT DAY DISPATCH

 
Postage Times after dispatch: 
U.K Standard Royal Mail - 48 hours: £2.99
U.K Express Royal Mail - 24 hours: £4.99
GUARANTEED IN TIME FOR CHRISTMAS!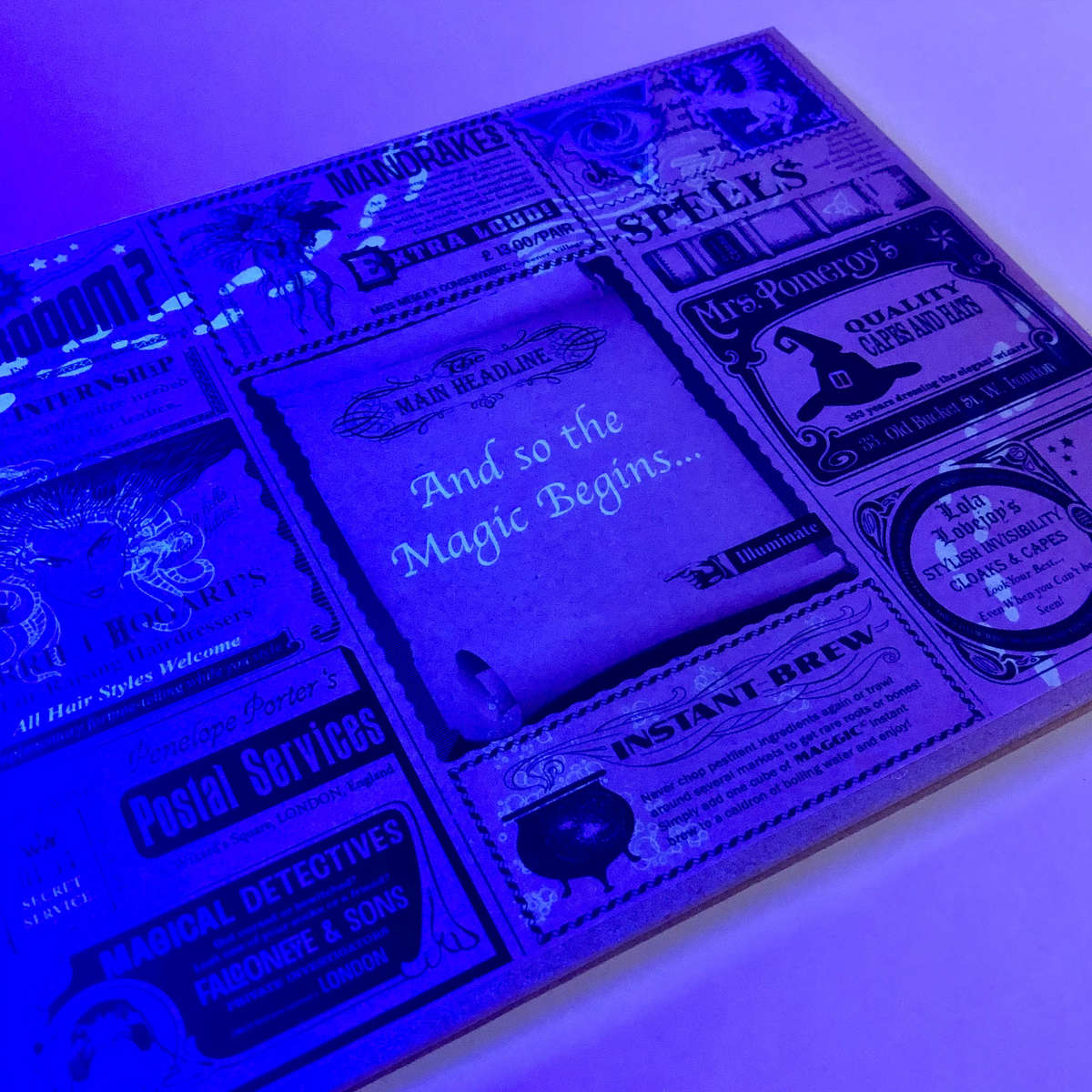 Looking for Something Magical?
The eyeshadow palette you have waited for! The ultimate beauty palette for anyone who loves Witchcraft and Wizardry, with a stunning personalised Magical Newspaper design and invisible elements plus 35 beautiful shades to create looks that that will leave you feeling truly spellbound.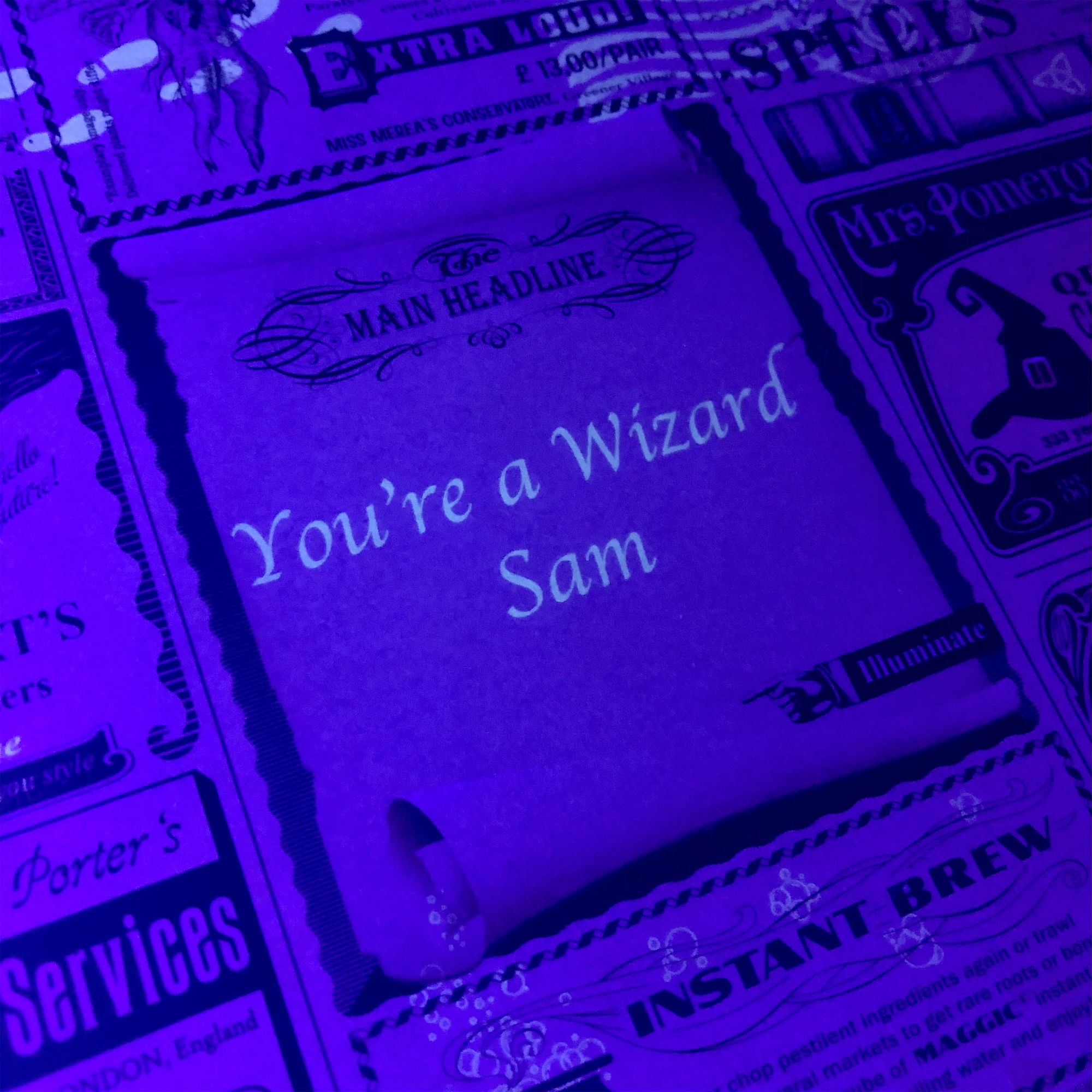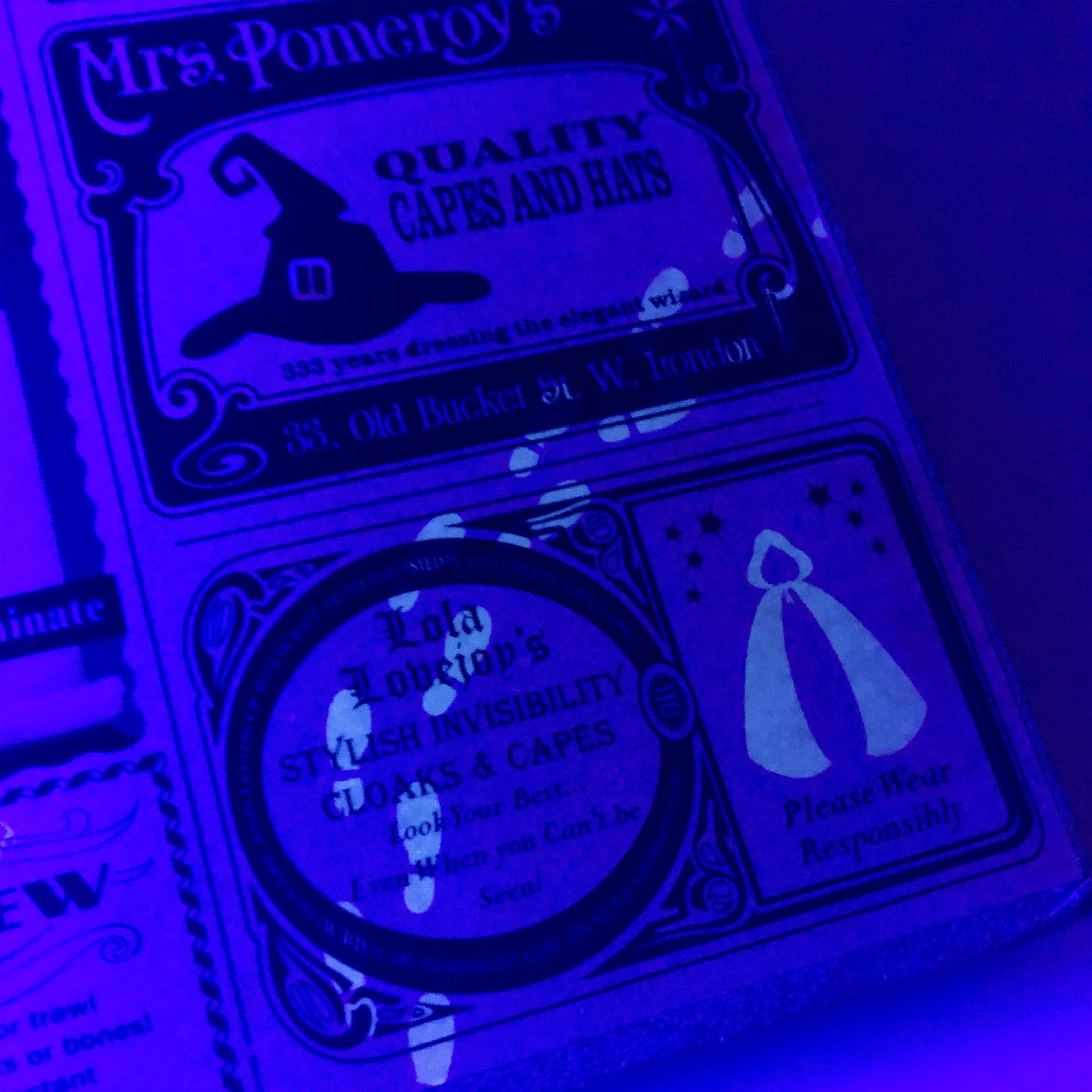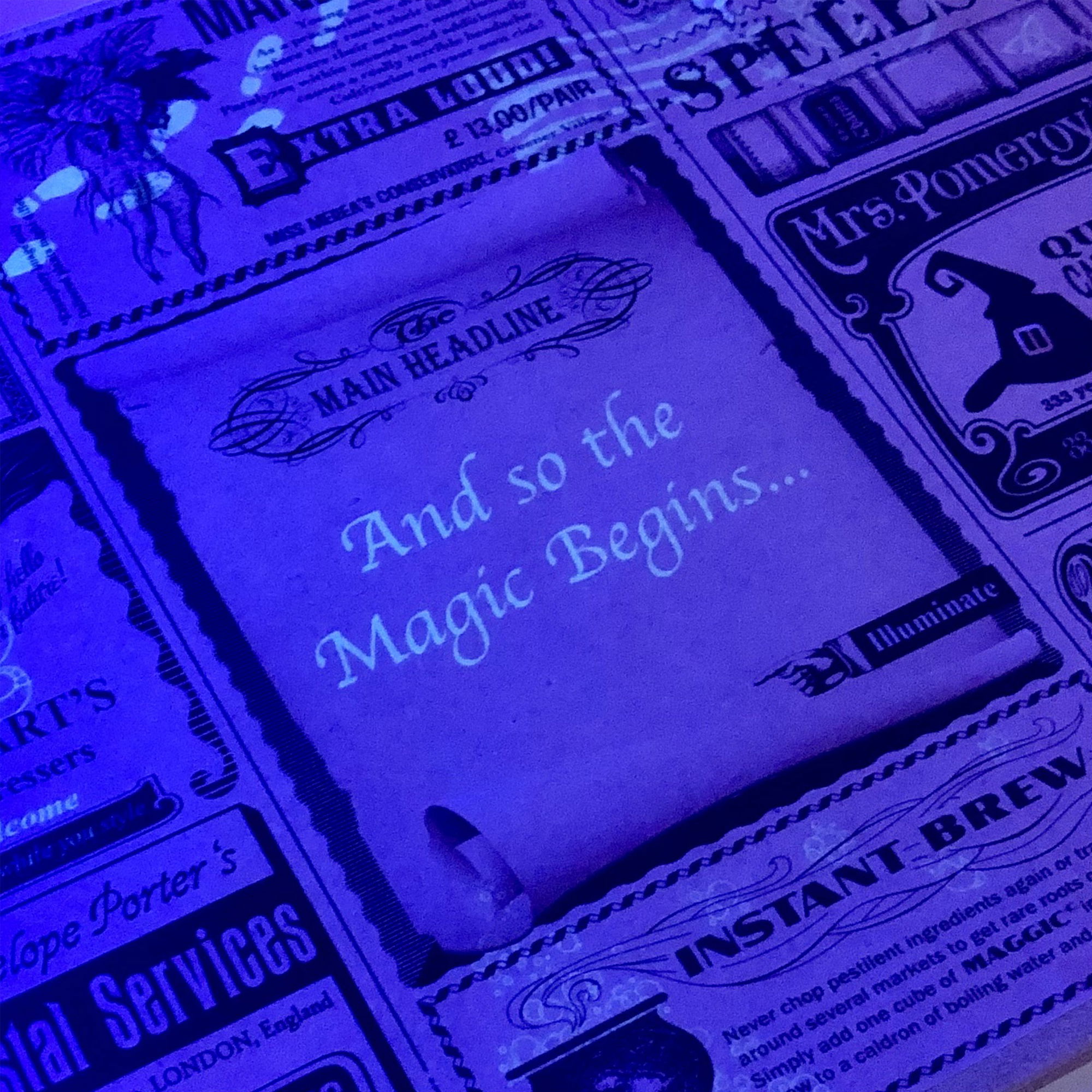 PERSONALISE for FREE!
Add your Message in the Main Headline of everyone's favourite Magical Newspaper! Why not choose the invisible ink option, which comes complete with a UV Magical Torch and Spell Card and watch it come to life with magical elements.

Simply write your Personalised Message in the 'Personalised Message' Section above and we will do the rest!
Order Now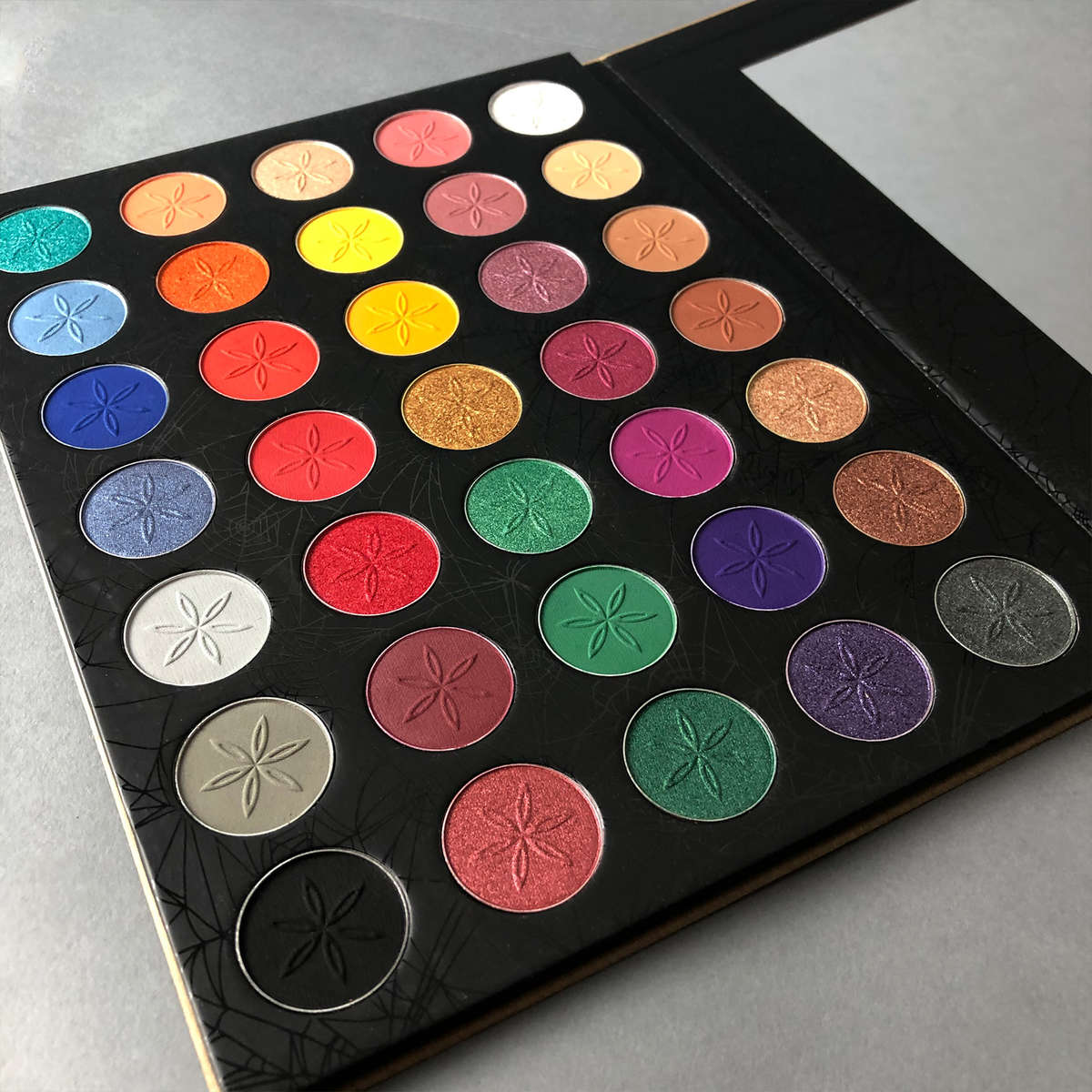 The Perfect Gift for Witchcraft and Wizardry Lovers!
This high quality eyeshadow palette contains 35 stunning shades, each lovingly hand embossed with the flower of life symbol. Blend, highlight and weave magical spells with a beautiful array of neutral and bold colours, you have everything you need to create spellbinding looks for day or night.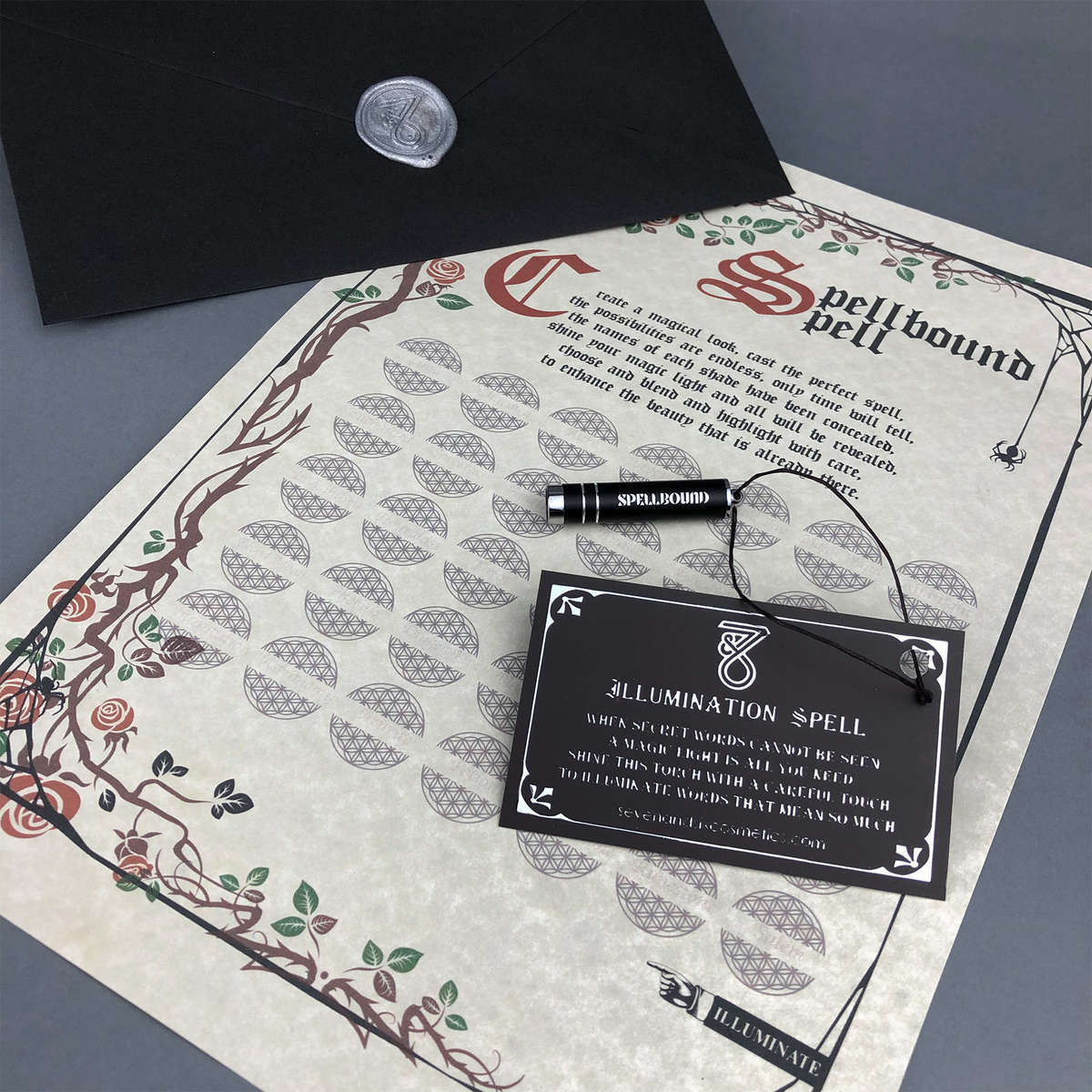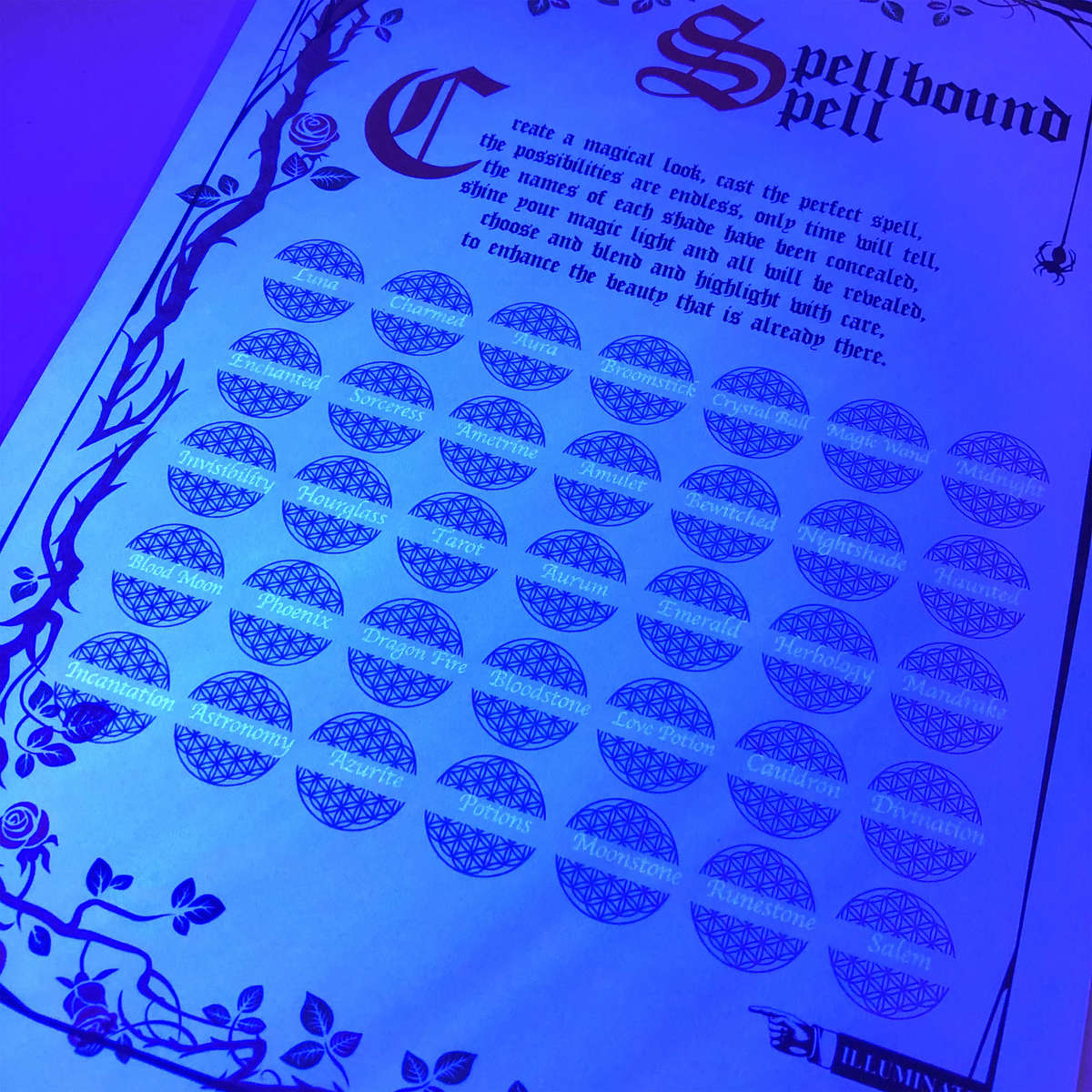 Magical Spellbound Spell
PLUS each gift set contains a page straight from a spell book with the enchanting names of each shade in invisible ink. With shades including Luna, Herbology, Dragon Fire and Love Potion, this fun and interactive wax sealed scroll adds an extra magical element to your gift.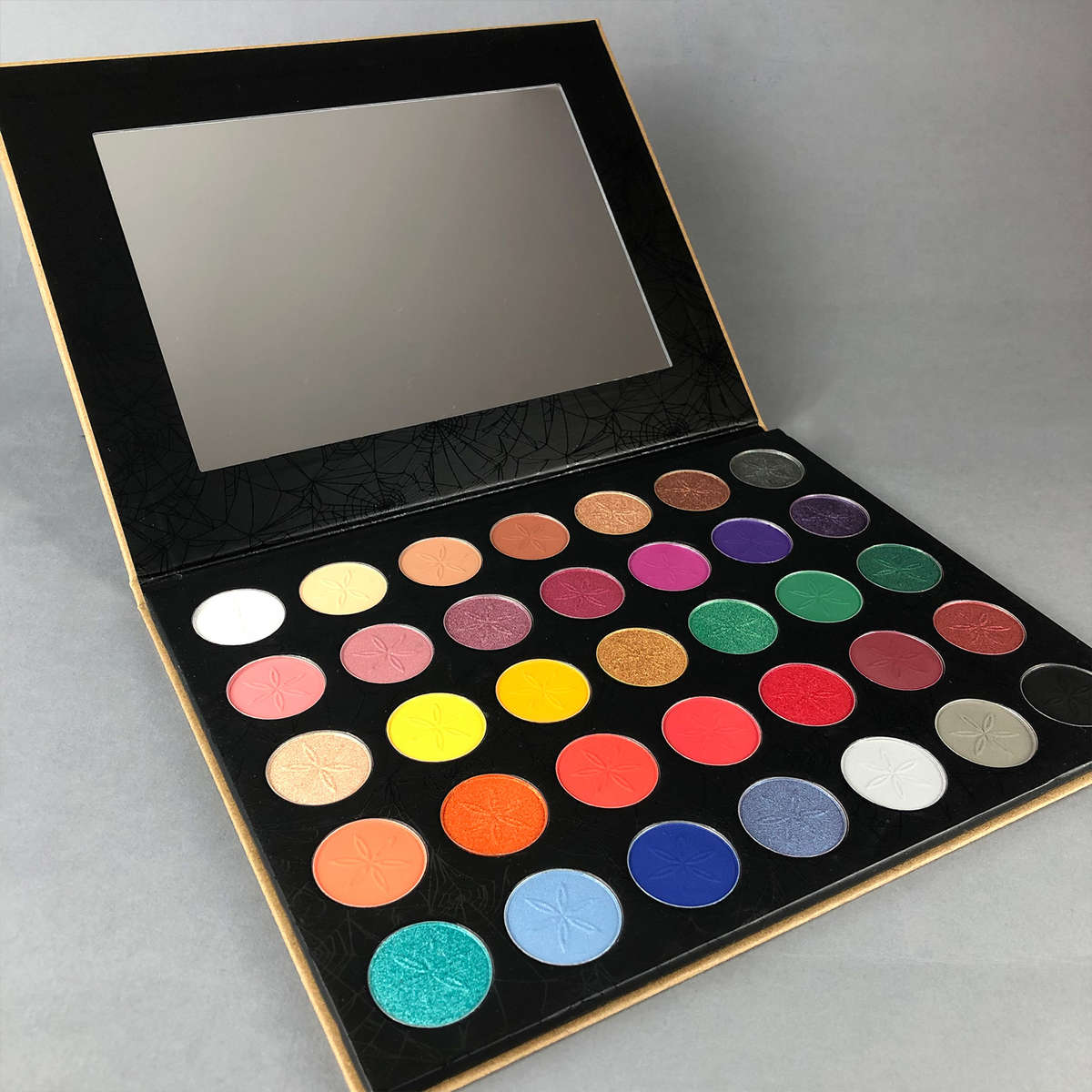 Each Gift Set Contains:
35 Piece Personalised Spellbound Eyeshadow Pallete
Choose from 35 stunning hand-embossed shades to create the most magical looks for day or night! The beautiful Magical Newspaper design is personalised with your message to make each set truly unique!

Spellbound Spell Scroll
This magical scroll is straight out of a witches spell book with a magical beauty spell and the enchanting names of each shade hidden in invisible ink

Magic Light and Illumination Spell Card
Use the magic torch to reveal all the hidden invisible details by reading the special illumination spell.
Order Now
Illumination Spell
When secret words cannot be seen,
A magic light is all you need,
Shine this torch with a careful touch,
To illuminate words that mean so much.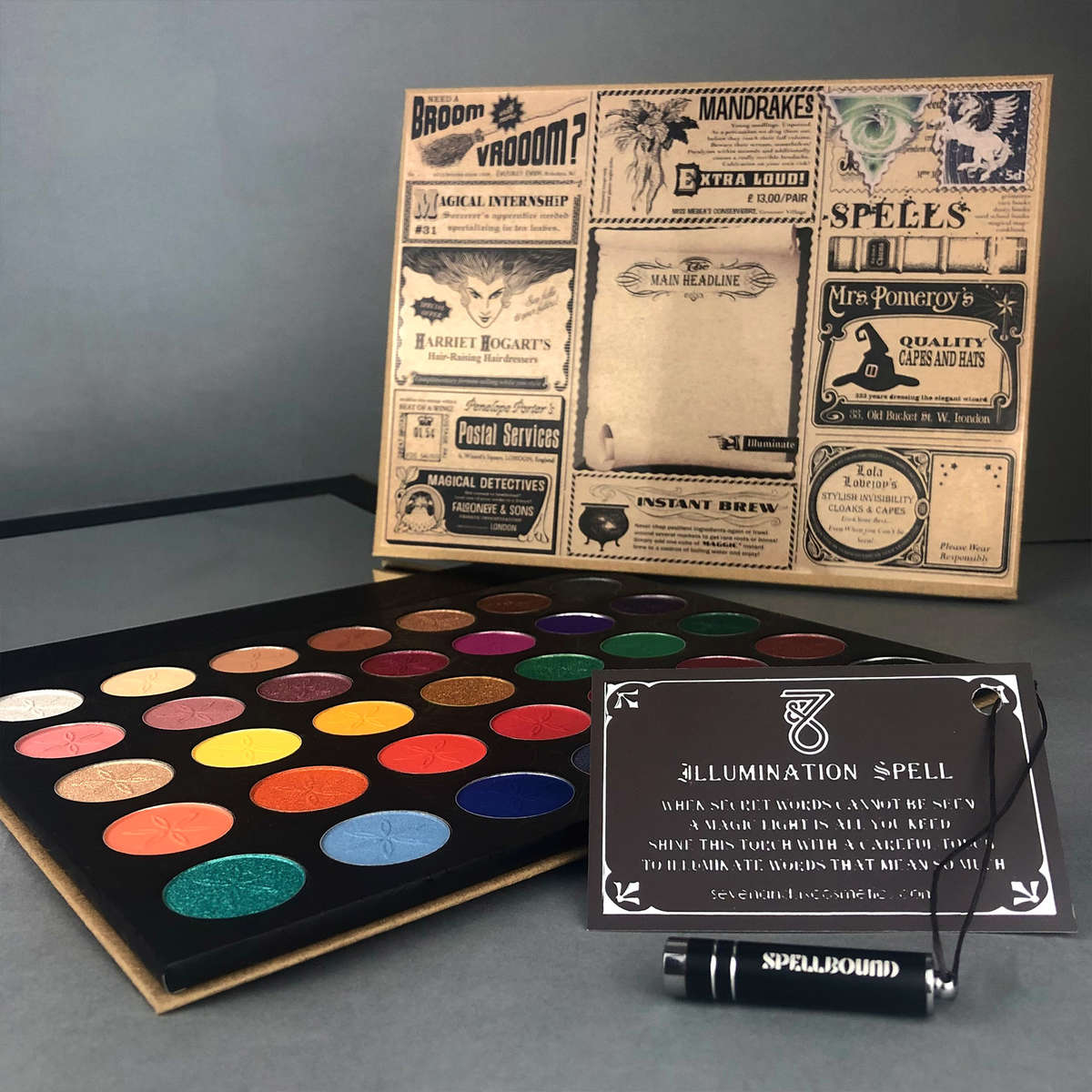 We only have one earth so lets look after it!
This gift set is 100% Vegan as well as Cruelty Free and all card elements are made from recycled materials.

GET YOURS TODAY!
WHILE STOCKS LAST!

Chose your style and leave your Personalised Message in the 'Personalised Message' section on checkout. (Please Note: If you do not leave us a note we will be unable to add the invisible ink and will send a blank 'read' cover. We are sorry but we are unable to add emojis to the front of the gift set and we will copy your message as it is written so please check before sending.)


SHIPPING:


All our gift sets are personalised to order in the U.K and all orders before 5pm are dispatched the Next Working Day


If you have any questions please do not hesitate to contact us!


info@sevenandsixcosmetics.com
Or Call Us On: +44 7891 082 184


Order Now