Seven and Six Cosmetics
Bathe With Dragons
Sale price Price £19.99 Regular price £26.99
M
ake sure you're prepared for the icy cold with this Secrets from the Realm Dragon Egg Bath Bomb Gift Set. This set comes packed with all the specially selected Mystical Goodies needed on your Quest to Conquer the Realm!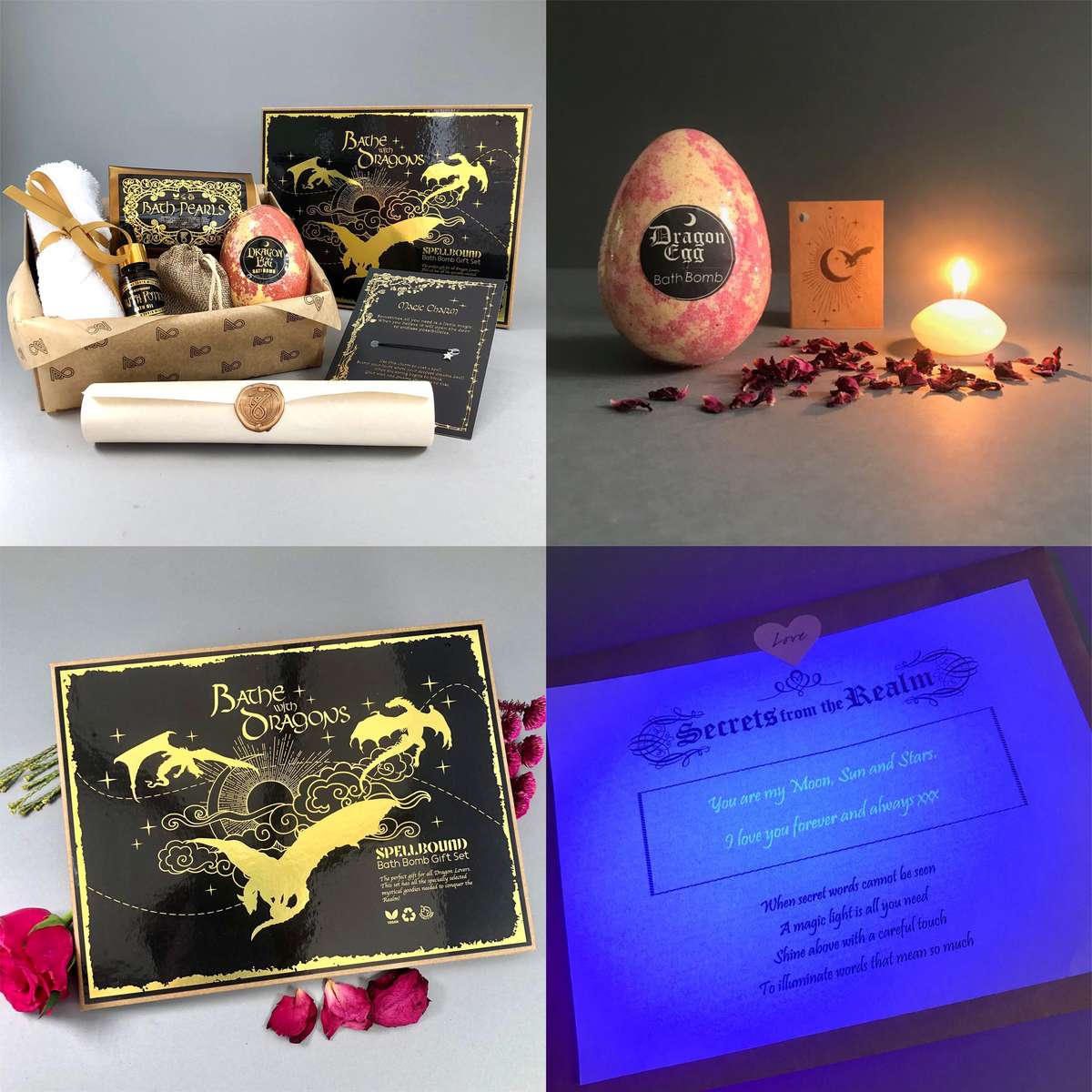 Prepare for the Icy Cold!
Each set is individually handmade to order with a Dragon Box for all your Keepsakes plus a personalised Secrets from the Realm message.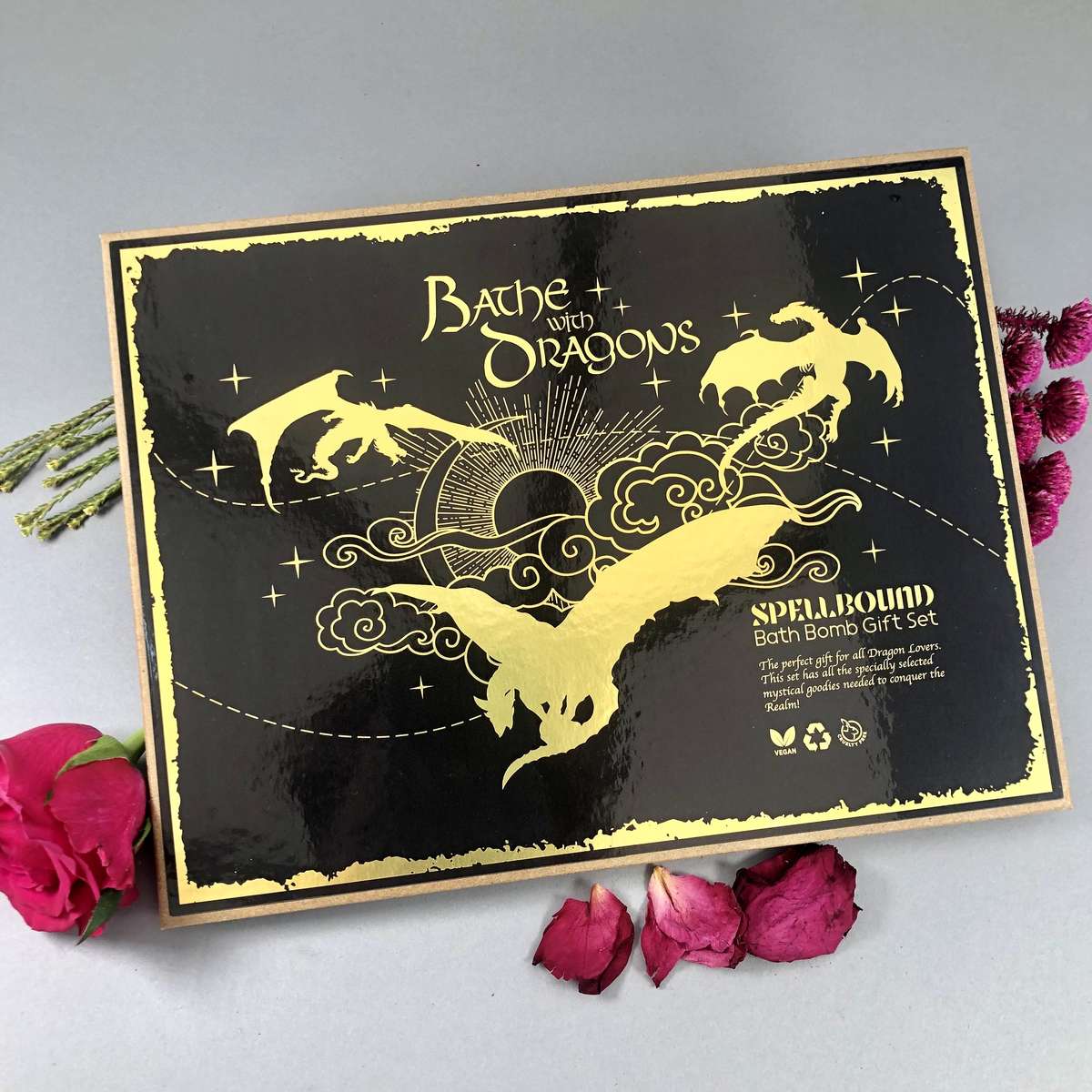 PERSONALISE for FREE!
Send this gift to someone special who has made your life that little bit more magical. Simply write your message in the 'Personalised Note' Section and we will do the rest!


Personalise Now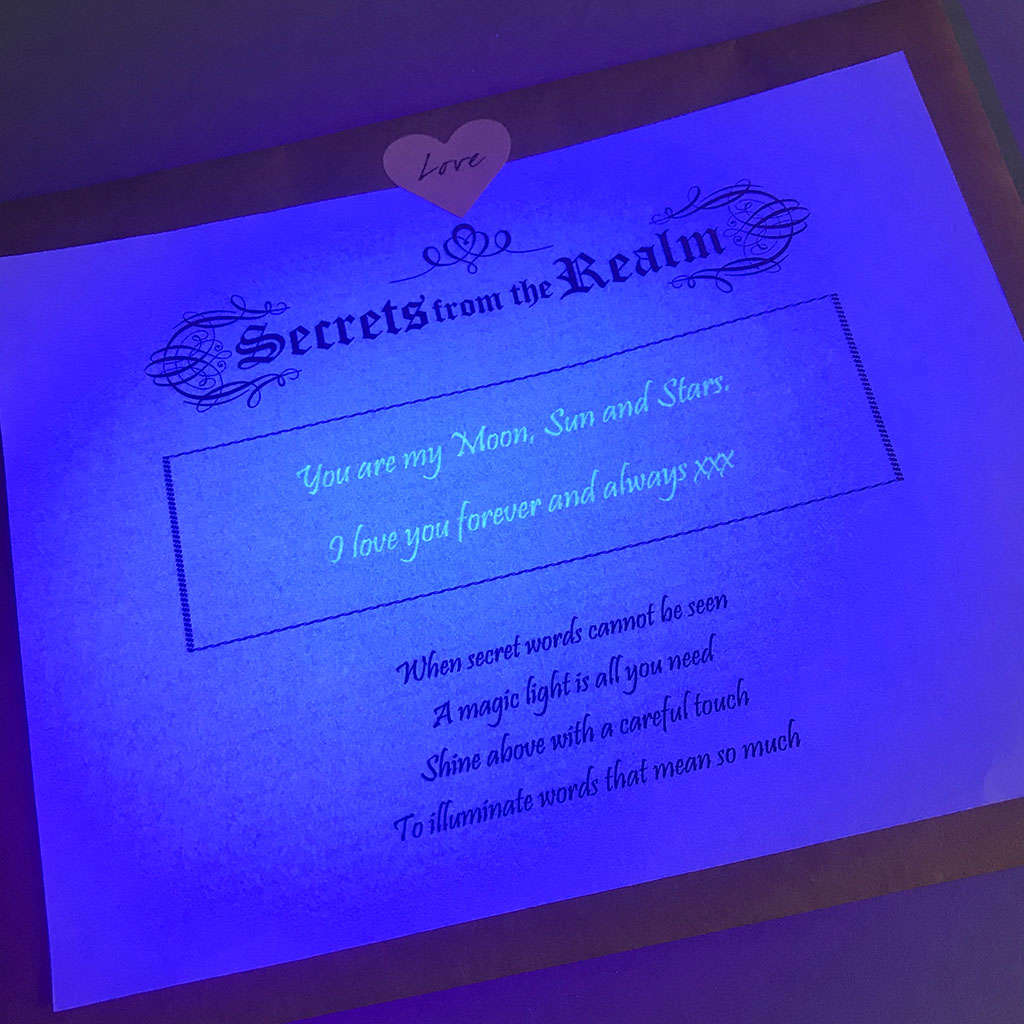 Optional Secret Message!
Why not upgrade to our magical invisible ink option for a truly secret message that only the recipient can reveal to evade the prying eyes of spies.

Illumination Spell Reads:

When secret words cannot be seen,
A magic light is all you need,
Shine this torch with a careful touch,
To illuminate words that mean so much.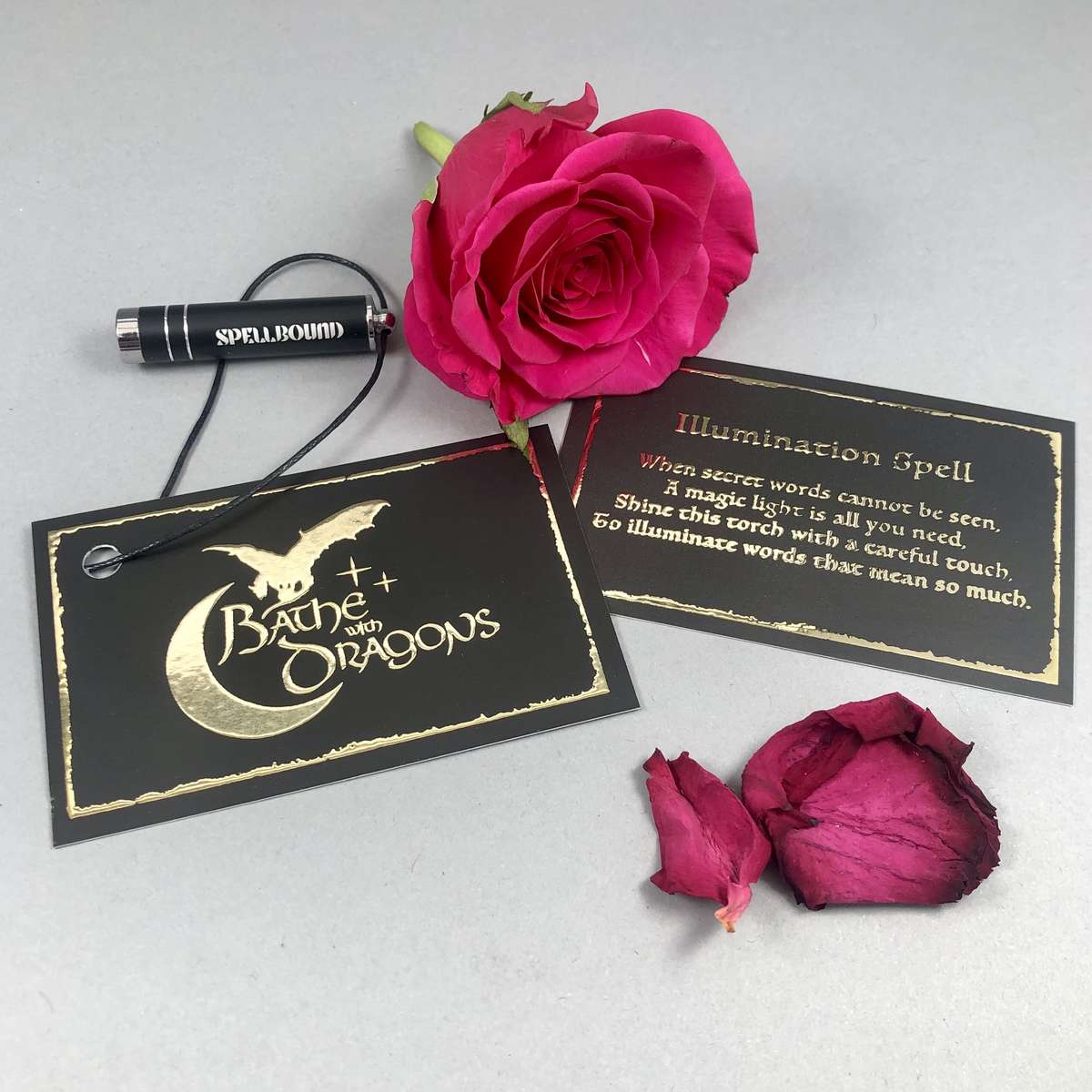 Each Gift Set Contains:
1 x Dragon Egg Bath Bomb
Channel your inner Dragon warrior and make bath time a little more exciting. This dragon egg bath bomb is a huge 250 grams of magical colour and fizz plus a generous portion of Coconut Butter to make it smooth on your skin.


1 x Exotic Bath Crystals
These stunning bright crystals are made with an artful blend of pure Ylang Ylang, Lemon & Orange essential oils in sea salt; sure to leave you feeling nourished and refreshed.


1 x Truth Potion
Drop a few drops of this into your bath and the truth will be yours. This tot of essential bath oil is the perfect to leave your skin feeling soft and supple for a cleansing bath time experience.


3 x Bath Pearls: Miniature Bath Bombs
Drop a few of these mini bath bombs into your bath for a soothing experience on a Winter's night. Each miniature bath bomb is deliciously scented with extra fizz to leave you feeling nourished and relaxed.


1 x Magic Charm Sword Bracelet
Don't forget to make a wish as you put this on your wrist! This magical charm will make your dreams come true and give you the strength and power to be a fierce King, Queen or knight of the realm.


1 x White Cotton Face Towel
Fit for a King or Queen this luxurious cotton hand and face towel is gentle on the skin and extra soft and soothing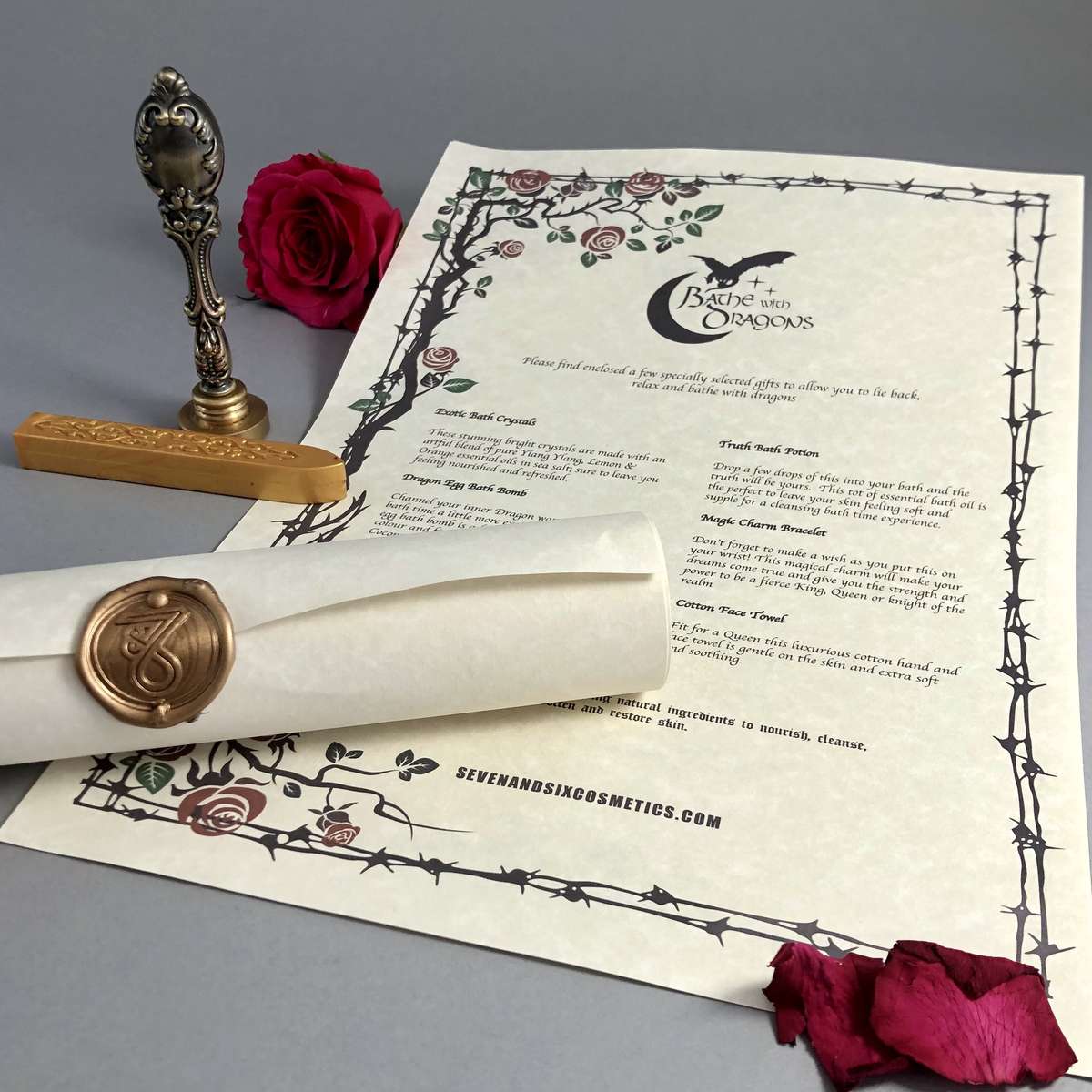 Who Wouldn't want to Bathe with Dragons!
Each set also contains a Wax Sealed Letter containing the detailed list of items that the recipient will receive to prepare for the icy cold and continue their Quest for Greatness!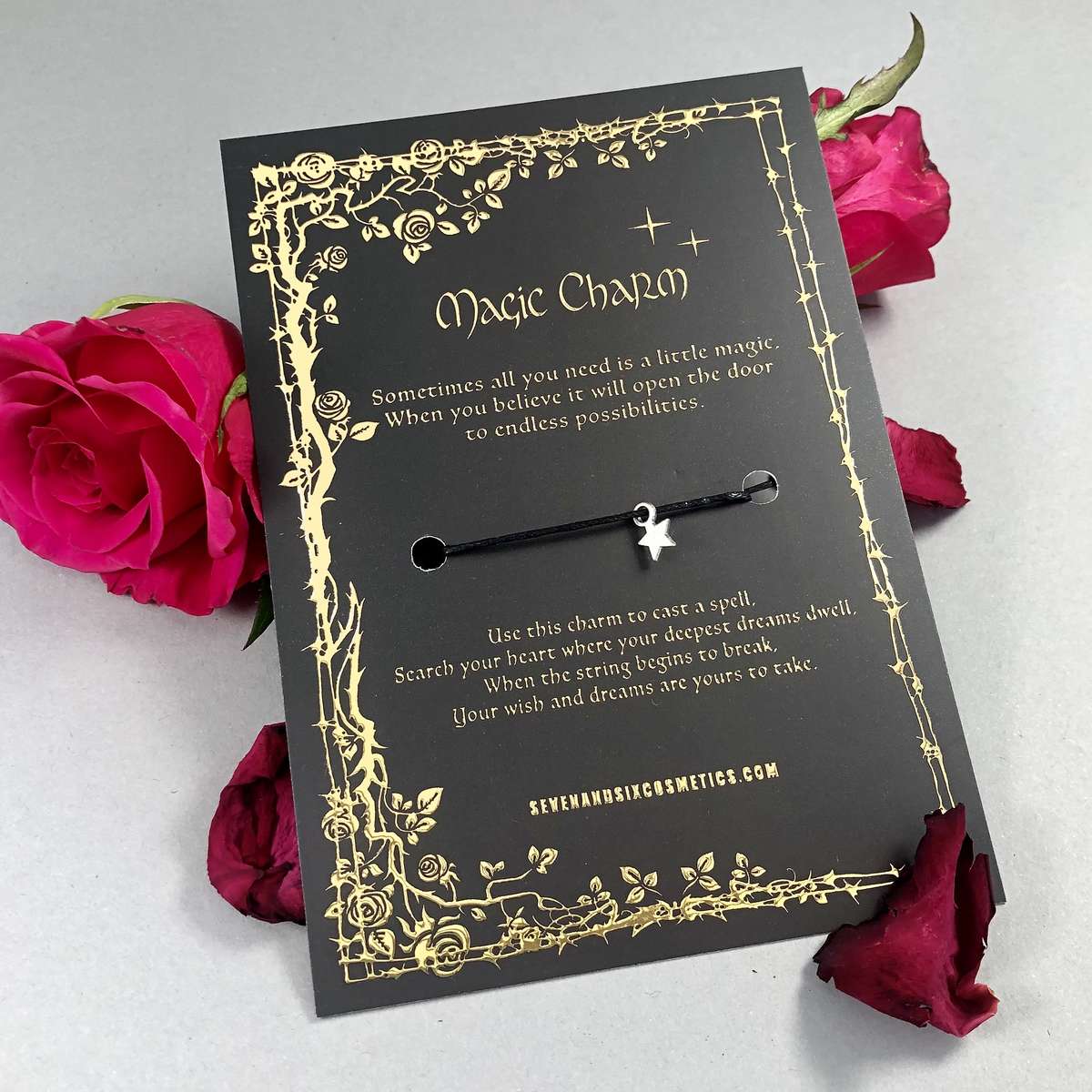 Plus a Free Magic Charm Wish Bracelet!
Sometimes all you need is a little Magic! When you believe it will open the door to endless possibilities!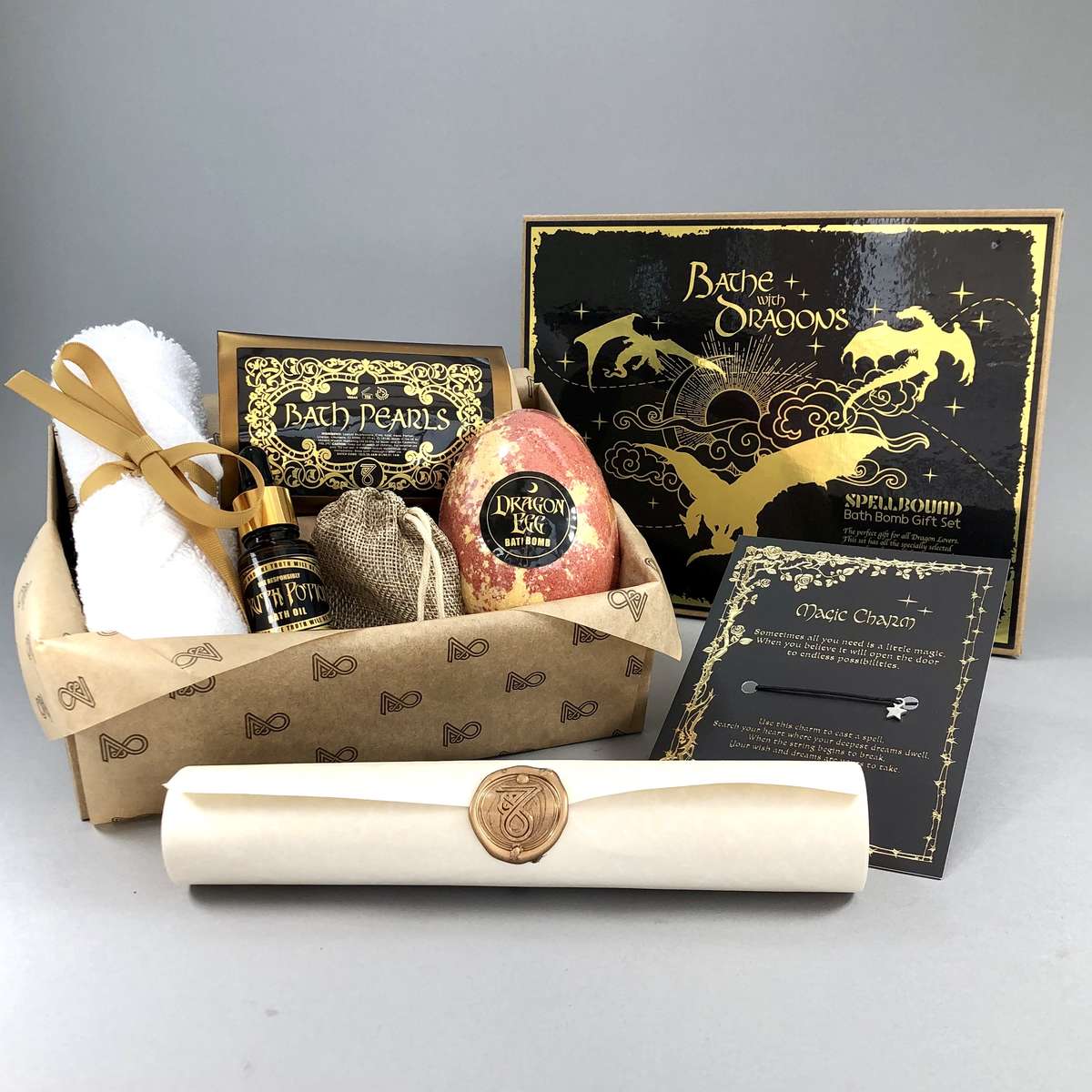 Get Yours Today!
While Stocks Last!
Chose your style and leave your Personalised Message in the 'Personalised Message' section on checkout. (Please Note: If you do not leave us a note we will leave your set blank so you can add your own as standard)


SHIPPING:


All our gift sets are handmade to order in the U.K and dispatched within approx
3-5 Working days


We send all our parcels by Royal Mail and the approximate delivery time is:


U.K 1st Class: 1-2 Working Days


U.K 2nd Class: 2-3 Working Days


E.U: 5-7 Working Days


U.S.A: 4-10 Working Days


If you have any questions please do not hesitate to contact us!


info.spellboundbeauty@gmail.com
Or Call Us On: +44 1548 529 658



Order Now!